You've been dreaming about it forever, and it's finally happening … you're planning a pet-friendly road trip to eastern PEI! You can almost feel the wind in your hair (or fur). Just imagining all the new sights and scents along the way gives you goosebumps. It's going to be fantastic! But it will take a little preparation to make sure your pet-friendly vacation comes off without a hitch. With our guide, it's easy to plan a trip you'll never forget.
Booking a Place to Stay in Points East Coastal Drive
Reserving a pet-friendly accommodation can be tricky sometimes. While more and more locations welcome pets, the degree of enthusiasm with which your pet will be received ranges from an absolute yes to a stern no depending on where you call.
If you're looking for some word-of-mouth recommendations as well, we have that too! Starting off with an easy choice, Rodd Brudenell River Resort is a leader in the game of Pet-Friendly Accommodations, with their cottages being a perfect and economical choice for you and your pooch.
Do you want a bit more privacy at a cottage where you and your pup can stretch your legs? The Olde Anchor Bed & Breakfast, Belle Isle Beach House, and Forest and Lake PEI Cottages are perfect options for those looking for a Cottage or Bed & Breakfast.
Lastly, camping is much more fun with a pet, if you're looking to go the camping route, Red Point Provincial Park, Campbells Cove, Seal Cove Campground, are all fantastic choices!
Pet-Friendly Things to Do
Now that you're here, and settled into your accommodation, what pet-friendly things can we do in the region? We've broken it down for you here with many suggestions:
Tails and Trails
Points East Coastal Drive is overflowing with walking, hiking, and biking trails. Spectacular views, wildlife, and brimmed with Island ferns and flora, each trail will lead you down a new experience!
What better way to benefit both you and your pup than spending quality time together and getting some exercise on one of our many hiking trails.
Boughton River Hiking Trail
Dromore Trail
Forest Hill Multi-Use Trail
Mooney's Pond Trail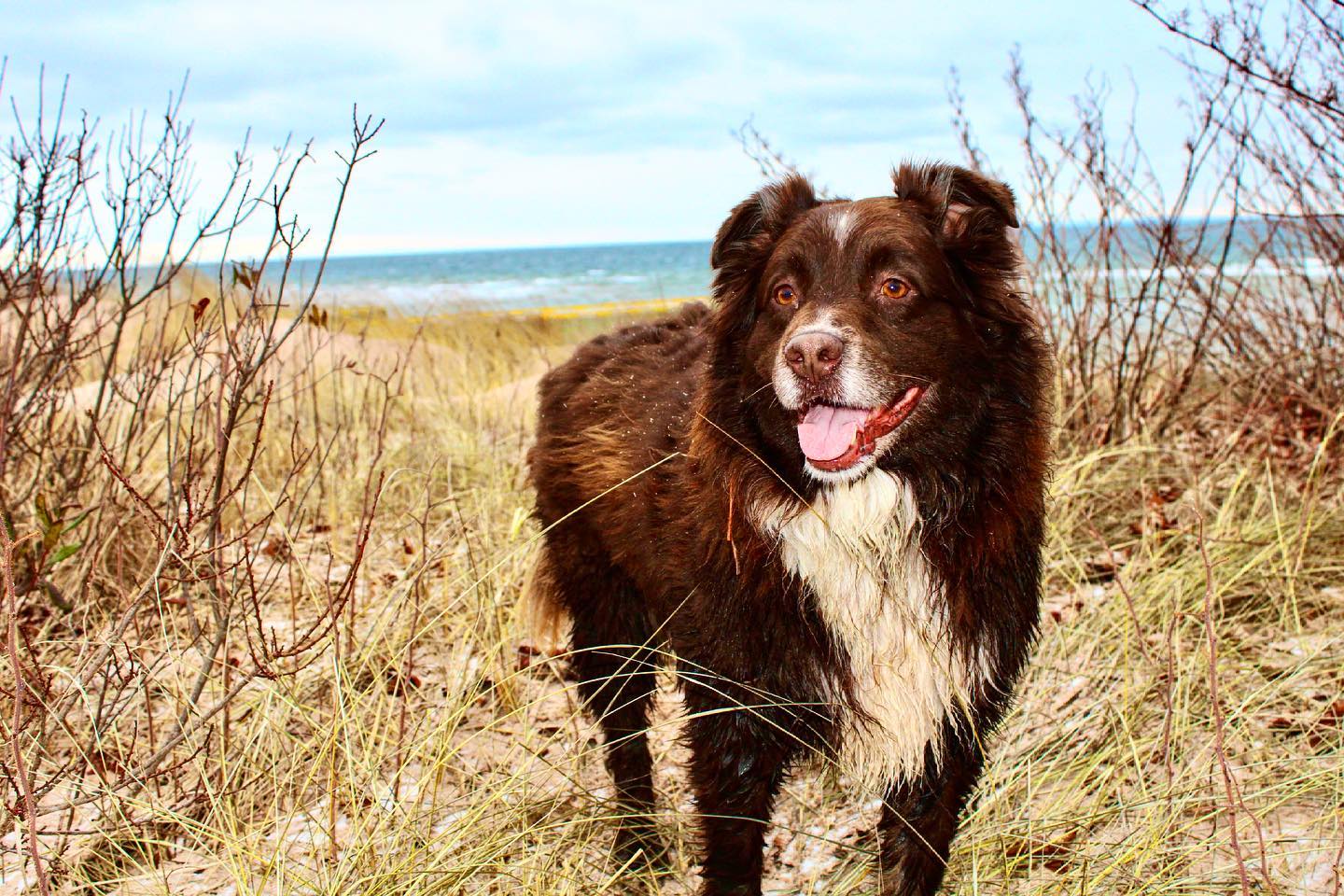 Doggie Paddle
A pup and paddle may be challenging for some pet owners, but if your doggo is up for the challenge you are more than welcome to bring them along!
Enjoy the 50 Phenomenal Beaches with a paddleboard or kayaking session. With water so clear you can gaze at the ocean floor and maybe even see baby lobsters and other ocean life below.
Paddles on Fortune River
East Coast Paddle Adventures
Bayside Recreation
Outside Expeditions
Kingfisher Outdoors Inc.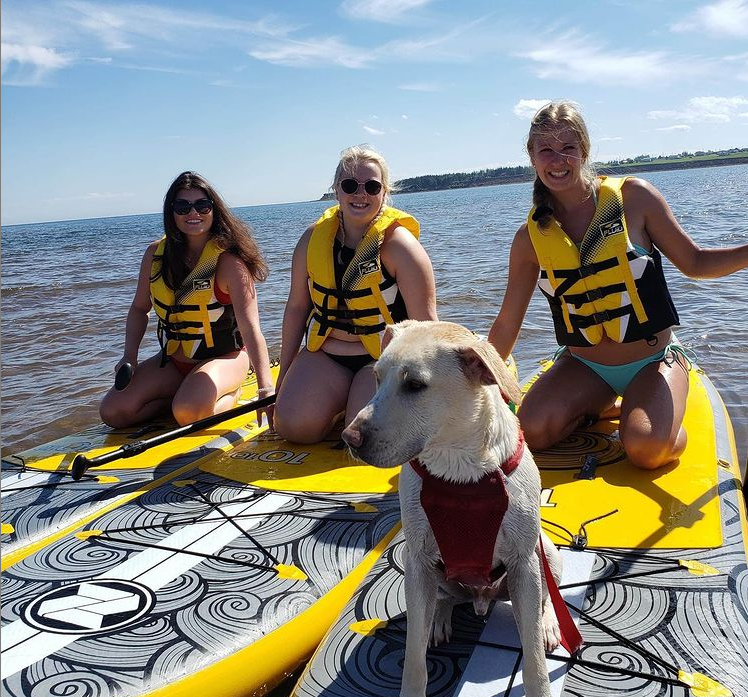 Pirate Pups
Yo Ho Ho and a bottle of…..doggie treats? (Milkbones?)
Many charter tours will allow well-behaved and friendly dogs aboard if they are on a leash. Experience the view of the Island from the water (a MUST see). Enjoy the gentle saltwater breeze and cuddle up with your pup for a sail.
Fortune River Charters
The Fiddling Fisherman
Captain Nates Murray Islands Adventures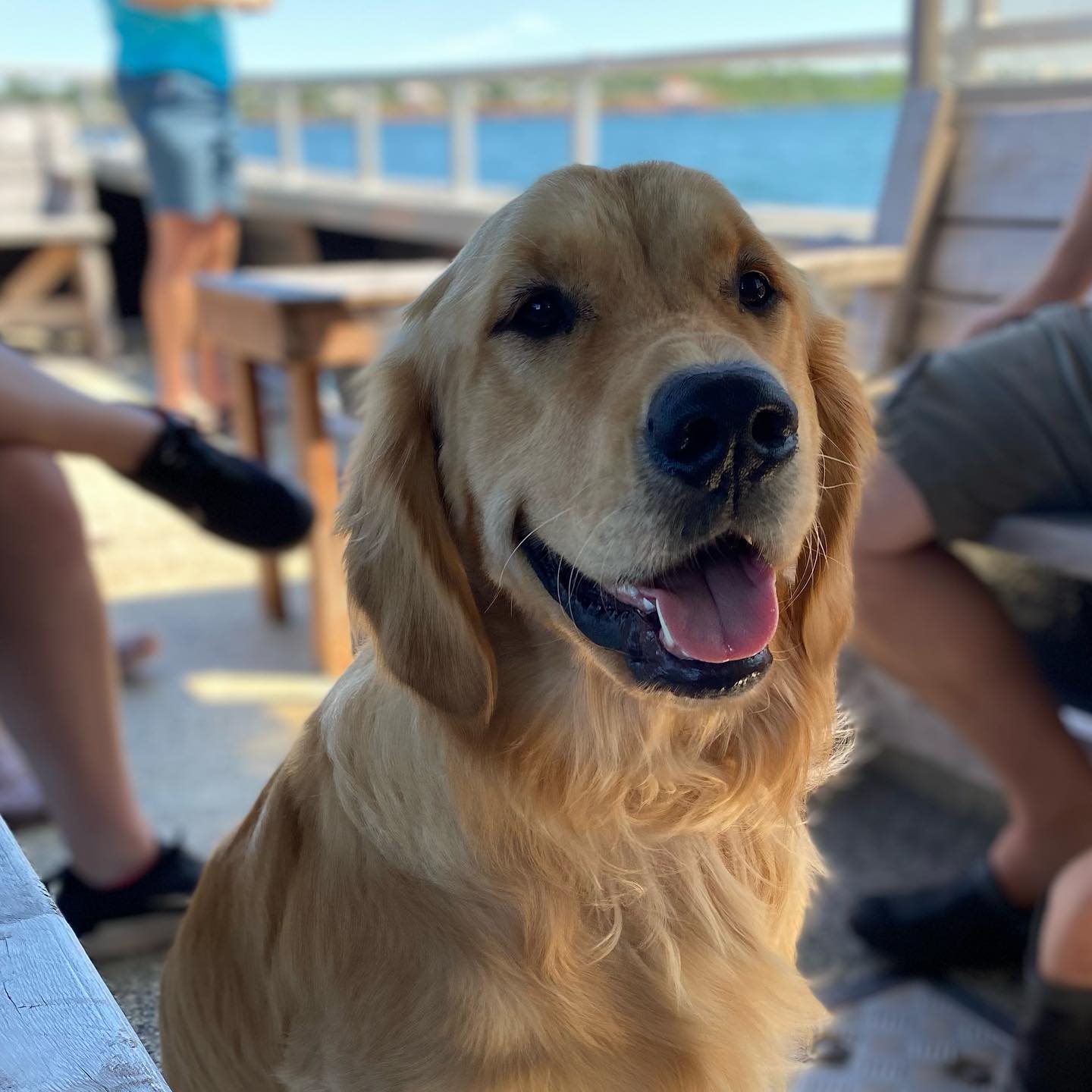 Farms and Fur
Old MacDonald had a dog and Bingo was his name-o……
Farms and doggies just go together. If you are looking to enjoy some outdoor fun and breathe in that crisp clean air, rest assured your dog can too! If your friendly fur baby is leashed, they are welcome to watch the fun while leashed.
Fortune Bridge Farms & Toby's Farm Market
Belfast Corn Maze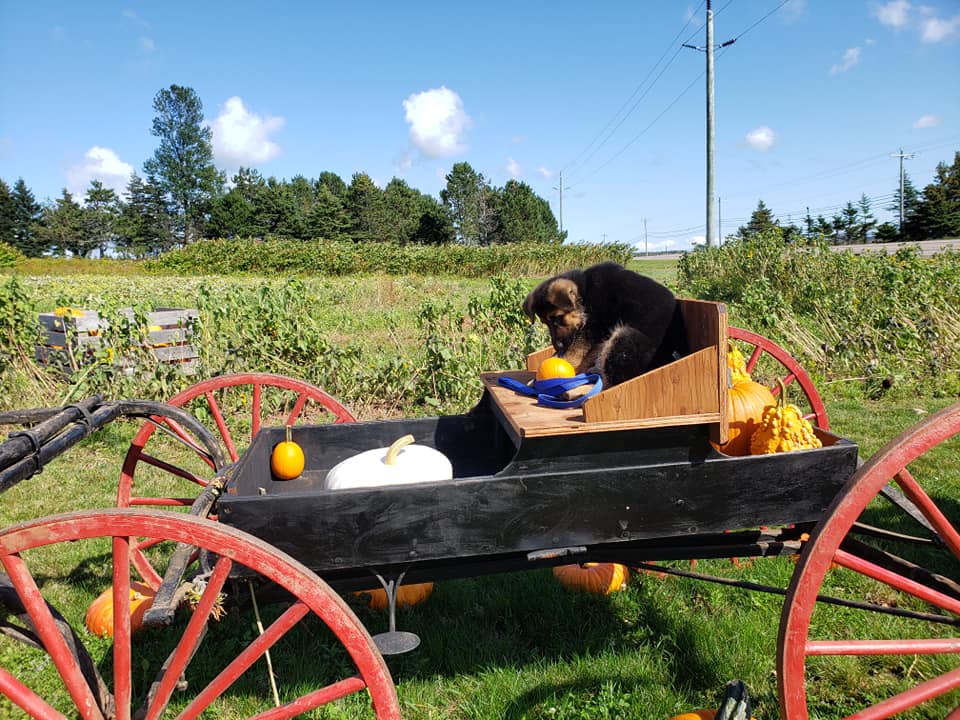 Licks and Learning
Take a trip back in time….like way back! Explore the Island's shoreline and learn about prehistoric times and fossils found right on PEI's red rock!
Archeology not your thing? Fast forward to early life on PEI and learn how these early pioneers survived in the 18th – 19th century. Walking trails, food and drink, musical performances, and educational demonstrations are all at your fingertips…or puppy paws.
Orwell Corner Historic Village
Prehistoric Island Tours
Roma at Three Rivers National Historic Site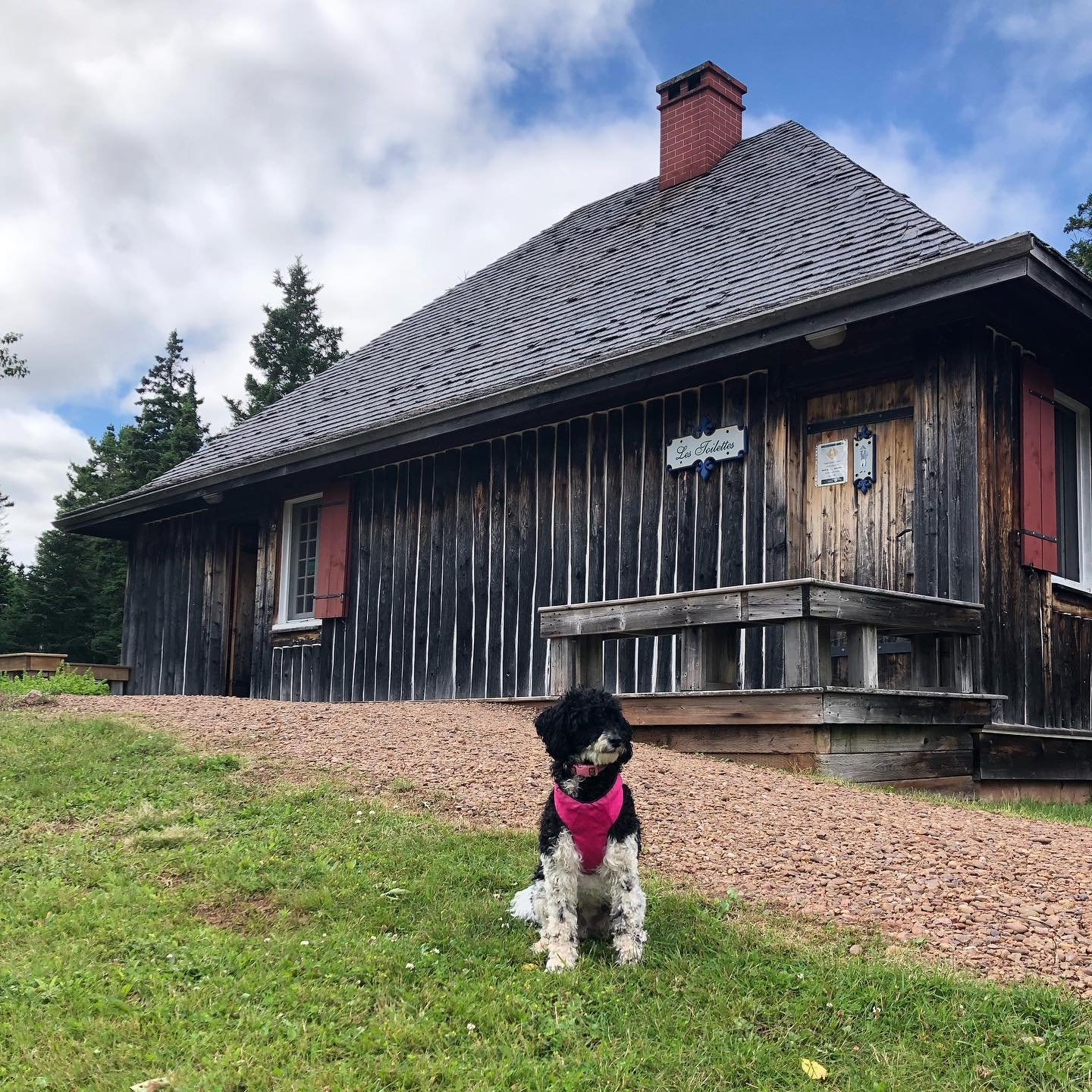 Wags and Waterfronts
No fees, ample parking, food and drink, and a picturesque water-view are at your fingertips (or paw prints) at these hotspot locations. Grab lunch at one of the food trucks or restaurants or pack a picnic to enjoy on-site.
There are also Artisan shops nearby, as well as public washrooms and outdoor seating. If you and your dog are looking for a nice walk there is also a boardwalk at Souris Gateway Park and the Montague Marina runs along the Confederation Tail…. I mean Trail (hehe).
Montague Train Station, Marina & Wharf
Souris Beach Gateway Park
50 Beaches
We have over 50 beaches in our region for you and your pup to explore. Some are busier than others, but there's plenty of shoreline for you and your pup to discover! Some beaches will require you to keep your dog on a leash, but if you have the place to yourself, let them zoom all over the place! Please note and be respectful of bird or animal sanctuaries like the Piping Plovers that are known to our shores, a pup can unintentionally do a lot of damage if they race through one. Enjoy the beach, pick up the poop and leave no traces behind. To explore our beaches, click here.
ag us on your adventures to be featured on our social media channels @pointseastcoastaldrive