Best-known for the spectacular parabolic dunes at Greenwich, this 54km route also offers five beaches, live theatre and ceilidhs plus both archaeological and historical highlights to its visitors.
North Shore Discovery Drive (Campbells Cove to St. Peters)
Communities include: Fairfield, Campbells Cove, Priest Pond, Bayfield, Rock Barra, Hermansville, St. Margarets, Naufrage, Monticello, Goose River, Cable Head, Greenwich and St. Peters.
Attractions include: Greenwich Prince Edward Island's National Park, including an Interpretive Centre for history/nature enthusiasts; the St. Peter's Landing complex of shops and historic displays, Courthouse Theatre at St. Peters; Nordic Spa, beaches (Campbells Cove, St. Margarets, Shipwreck Beach at Naufrage, Goose River and Greenwich Prince Edward Island National Park); harbours and wharfs (Naufrage).
Activities include: Deep-sea fishing at Naufrage; sightseeing, photography, and beachcombing. Walking/cycling portions of the Confederation Trail.
Festivals/Events include: Live theatre at the St. Peters Courthouse, plus an annual Blueberry Festival in St. Peters.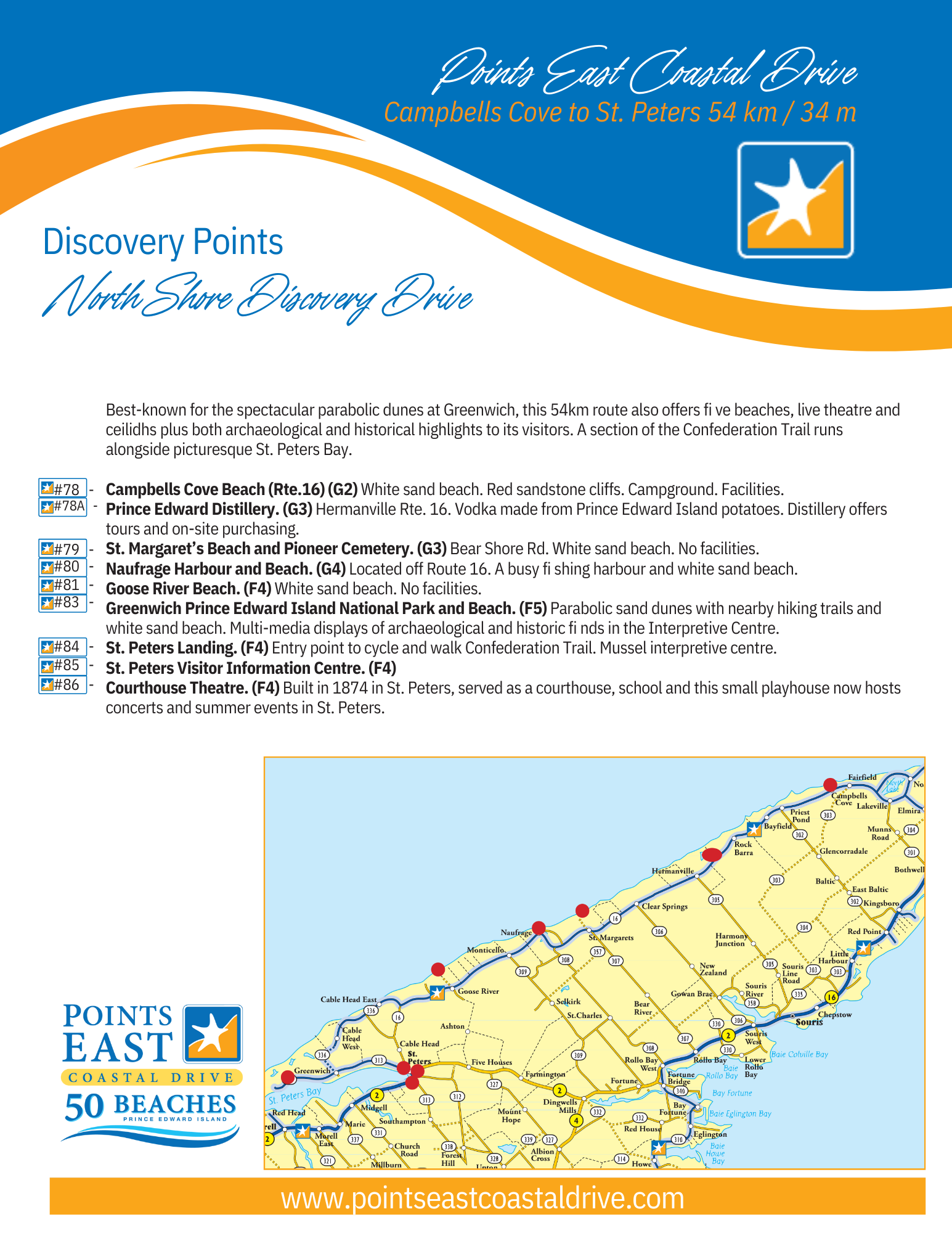 Download Map