Here on the East End of the Island, a fishing boat in the water is often the sign of spring and of summer to come. But Autumn gets overlooked for its healthy fishing season as well: folks still rise early with a quick tea and a biscuit and set out for mackerel, bluefin tuna, eel, and halibut to name a few. Last week, my sister Brittany and I took the chance to stroll along the docks, taking in the change of the leaves as they reflected in the water, and catching the quirky and delightful names of bobbing boats.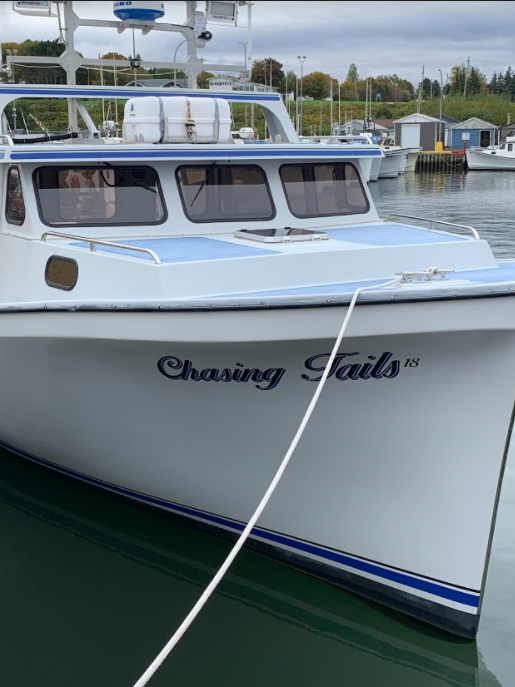 If you're a person of few words, sometimes the best place to express yourself is on the bow. Whether it's to pay tribute to a loved one, to show a keen sense of humor, or just a wink to your sometimes expensive profession – an East End fishing boat is bound to tell a story.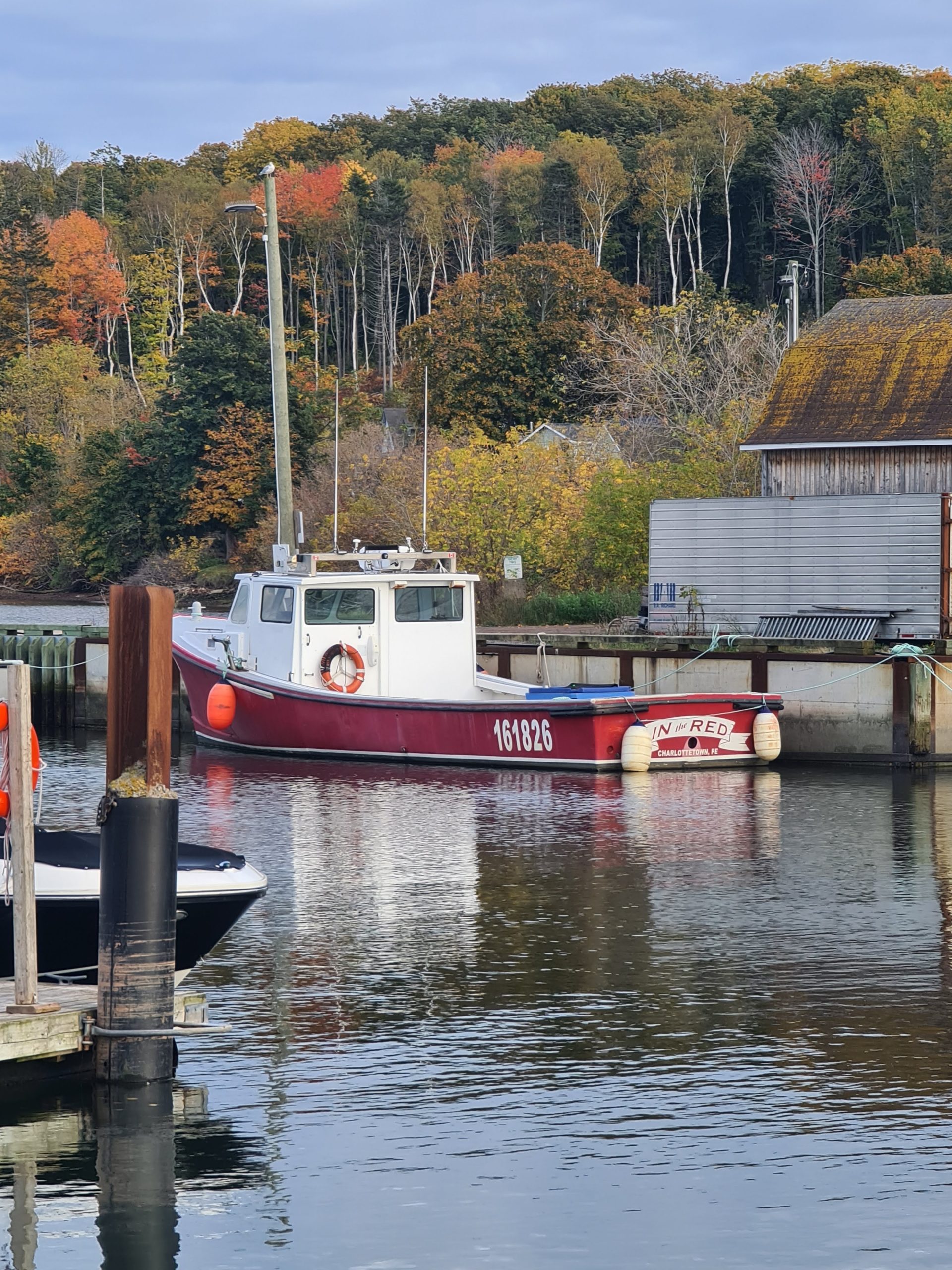 Take the Don't Panic 2, out of Cardigan, famously written upside down. It's a good-humoured nod from a family that's lost their boat more than once. Fishing boats are prone to puns as well, whether it's the Pair-a-Dice, Dad's Knotty Buoys, or the slightly more crude Coral Fixation.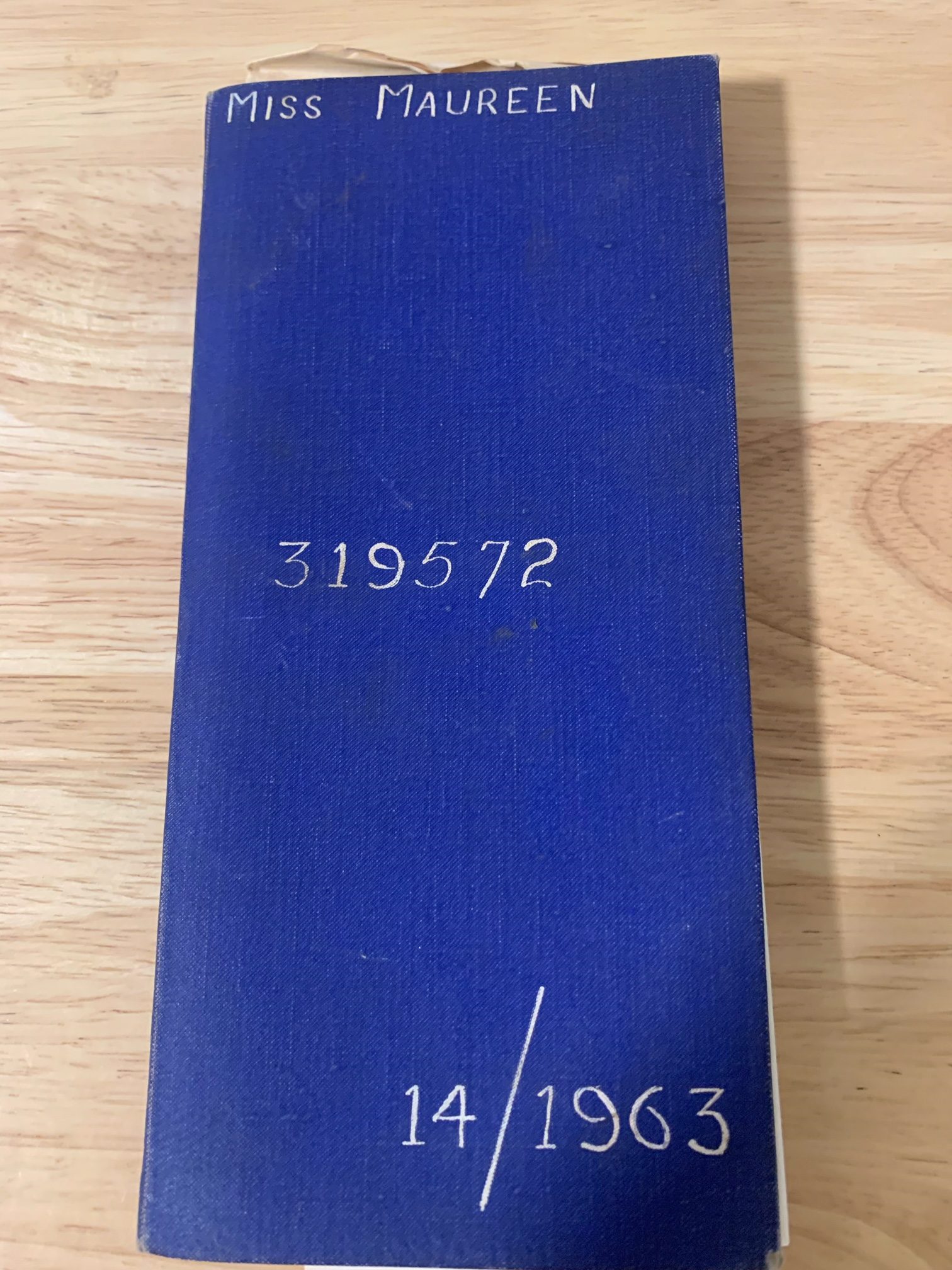 It's not cheap to get into the fishing business, and some of my favourite titles make a playful nod to the price of their boat: whether it's M.T Pockets or Floating A Loan parked out at North Lake, In the Red floating in Montague, or AFTICA (Another F$&cking Toy I Can't Afford).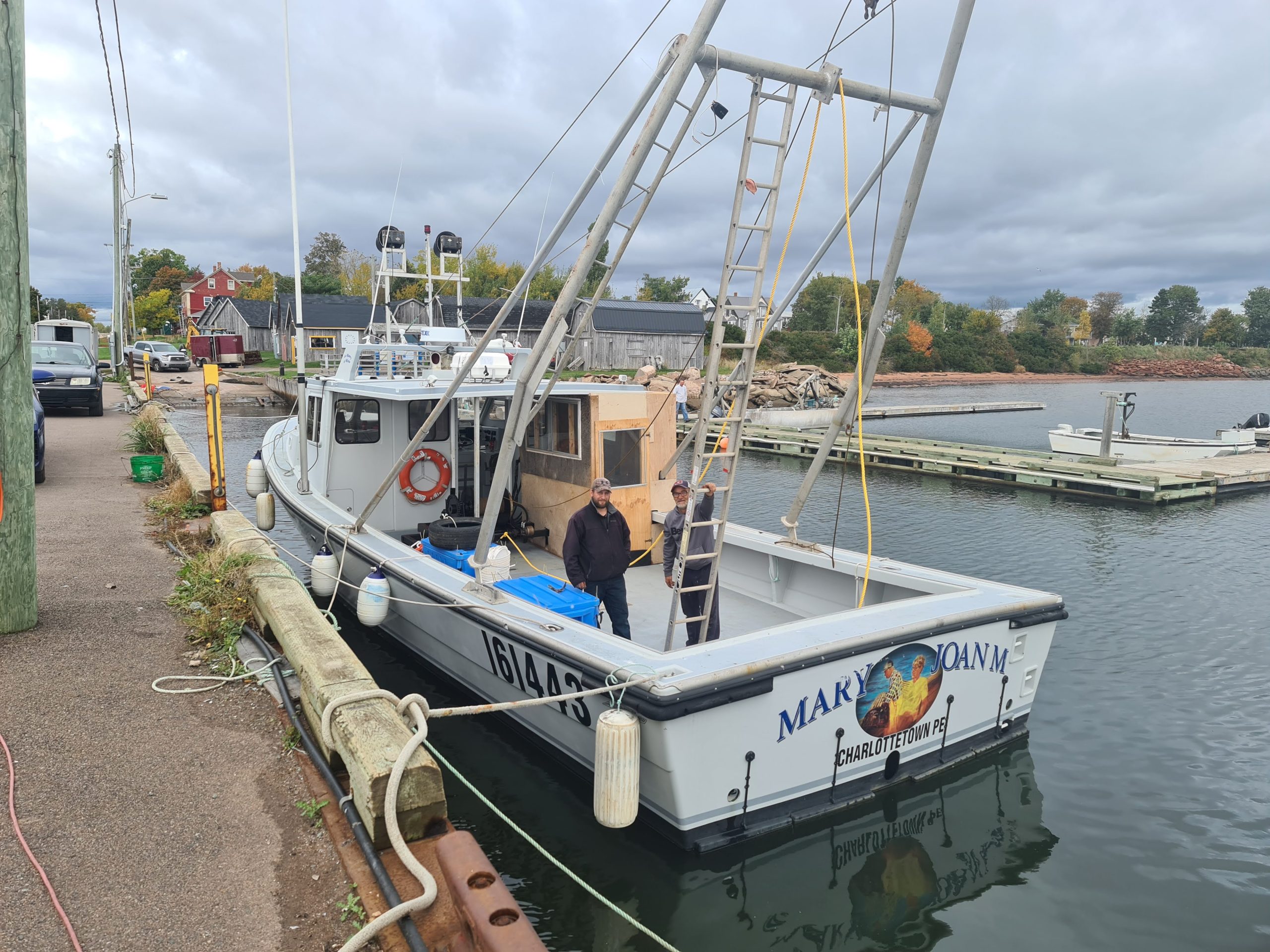 Family puns are a specialty, such as Larock'n (For the Acadiam name Laroque) and All Warren Out. In fact, many boats tell a family story: named after their children, the family title, or in memory of a loved one. My own grandfather Louis Campbell famously enraged four of his daughters when he named his first boat the Miss Maureen, after my mother. This act of favouritism did not go unnoticed by my mother's 11 siblings who gave her a hard time, and that was before he named the second boat: The Miss Maureen 2.
On a walk along the Georgetown docks, we spoke to the fishmen aboard the Mary Joan M. Billy Murphy's mother was supposed to join him for fishing season but she passed away suddenly. He named his boat in her memory, and commissioned a beautiful portrait in tribute to both his hard-working parents.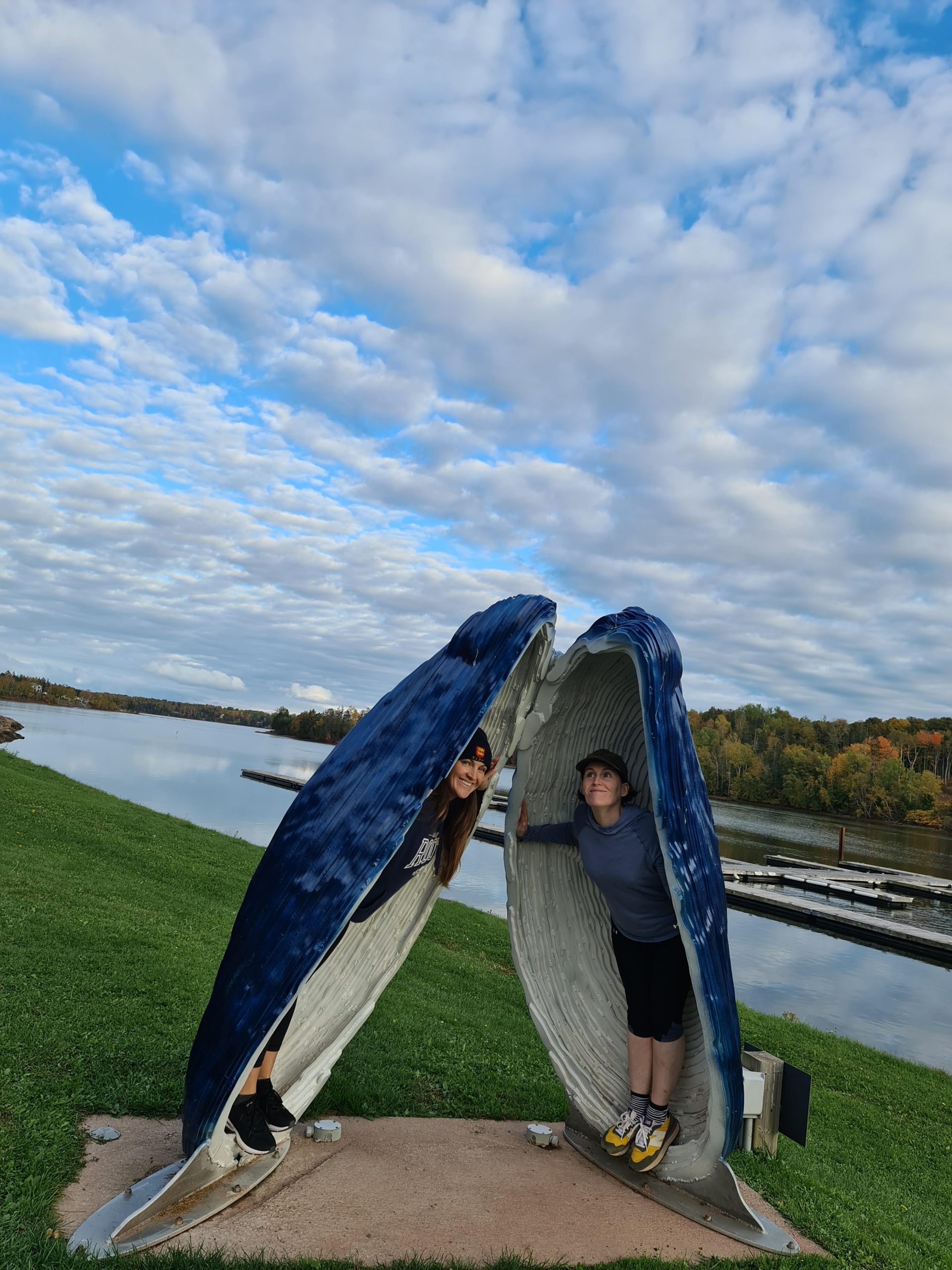 Our wandering did make me think about what I'd name your own boat. Personally, I'm an embarrassment on the water. I once took an ex-boyfriend from Toronto lobster fishing with family friends – he was a star fisherman and I spent the morning hugging the table inside! Brittany says she'd call hers Seasick Sidekick, which sums up my experience pretty succinctly. However, I'm inclined to name my boat the Maureen 3, just to keep the shenanigans up.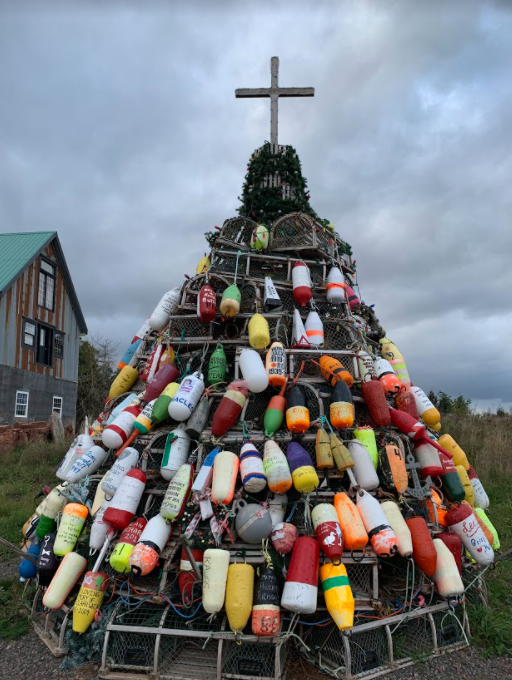 The next time you come to the East End of the Island, why not take a stroll and see what you can find? Challenge your cohort to find the best pun, or conjure up a name of your own. And if you see fishermen winding things up on their boats, consider asking some questions – you just might get a heck of a story.
---
By Heather Jordan Ross
Heather Jordan Ross is a Scottish-Canadian writer and comedian whose personal, acerbic storytelling has been featured on OutTV, CBC's the Doc Project, and BBC Radio 4's It's Funny and It's True with Julia Sutherland. She holds an Honours Bachelor of Journalism and Theatre from the University of King's College and a Masters in Screenwriting with Distinction from Screen Academy Scotland. The Stand has called her comedy "very refreshing" and "extremely relatable." She now works as a freelance script editor and writer.