The Points East Coastal Drive offers dramatic views of boat traffic on the Northumberland Strait with a stunning backdrop of Pictou Island and the Nova Scotia mainland. This 46km route also features a local winery, a historic lighthouse, art gallery, takeout restaurants, two provincial parks and several red and white sand beaches. Red cliffs welcome ferry passengers arriving in Wood Islands on Northumberland Ferries from Nova Scotia.
Southern Banks Discovery Drive (Pinette to Cape Bear)
Communities include: Flat River, Wood Islands, Little Sands, High Bank, White Sands, Guernsey Cove and Cape Bear.
Attractions include: The Wood Islands Ferry Terminal; Lighthouse and Interpretive Museums at Wood Islands (open for tours) and Cape Bear; Gallo Design Studio and Crafts, take-out restaurants, the Plough the Waves complex at Wood Islands; Rossignol Estate Winery; the Little Sands United Church built in 1898; Wood Islands and Northumberland Provincial Parks; beaches (Simon's, Wood Islands and Northumberland Provincial Parks and Panting's Shore); harbours and wharfs (Wood Islands).
Activities include: Sailing from Wood Islands, walking/cycling portions of the Confederation Trail and bird watching.
Festivals/Events include: The Annual 70 Mile Yard Sale mid September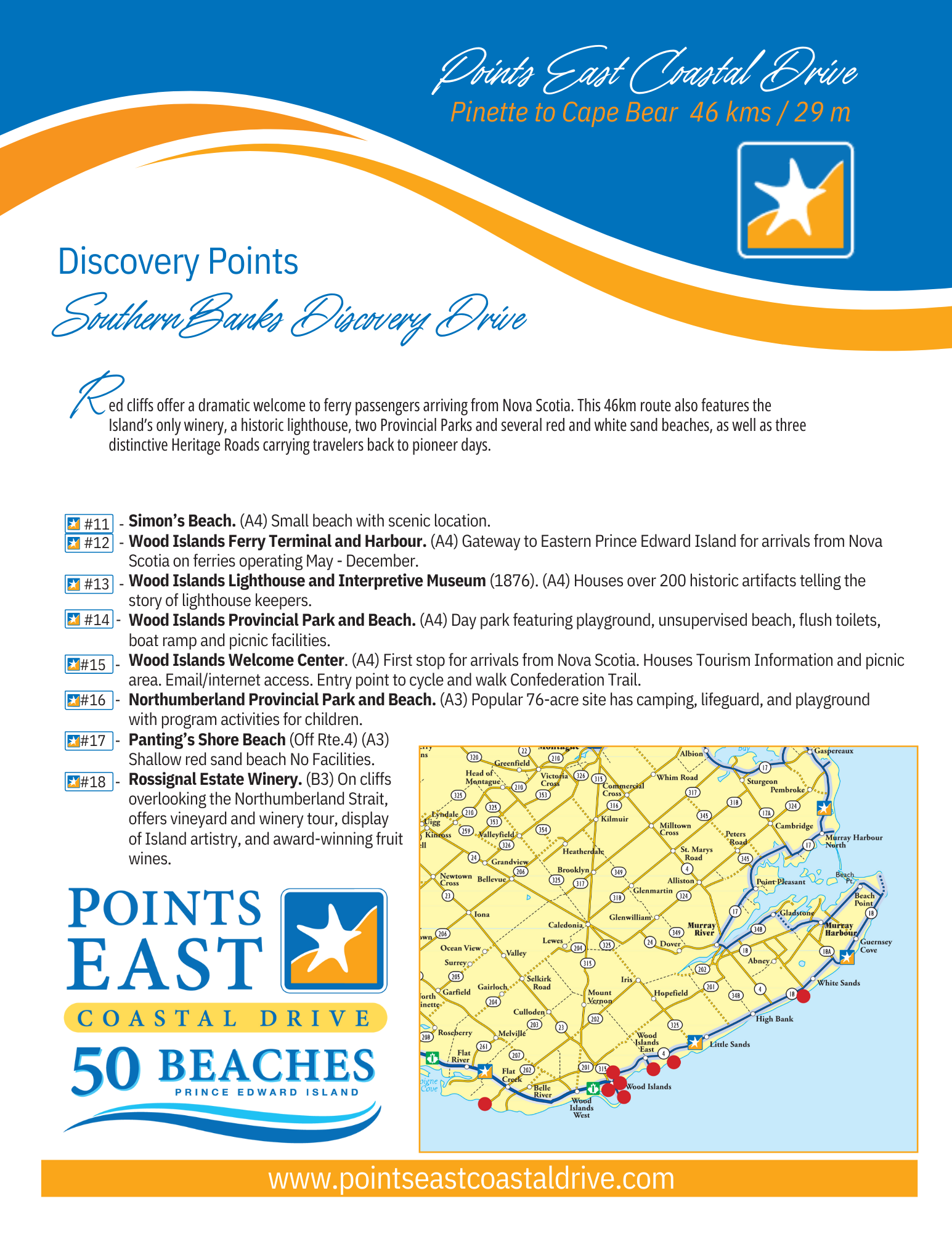 Download Map