It's that time of year again! The taste of winter is in the air, the music is switching in the shops, and the holidays are upon us. Gathering the tree is planned – if not sitting in the corner of your living room since October to the horror of your significant other. The great debate of which films you've seen too many times to possibly watch again is on. (I can't go a Christmas without blubbering through It's a Wonderful Life.) While some are preparing for the big shop, the early birds are grabbing the finishing touches.
Whether you're on the Island for Christmas or simply dreaming it were so, there's many ways to support East End businesses this holiday season from near and far. There's many shops open year round to help you get into the spirit. Shopping online this year? You can support local through their sites, Etsy, and even Facebook. Whether it's big ticket items, stocking stuffers, or a future get away, we're here to give you the Points East Holiday Gift Guide.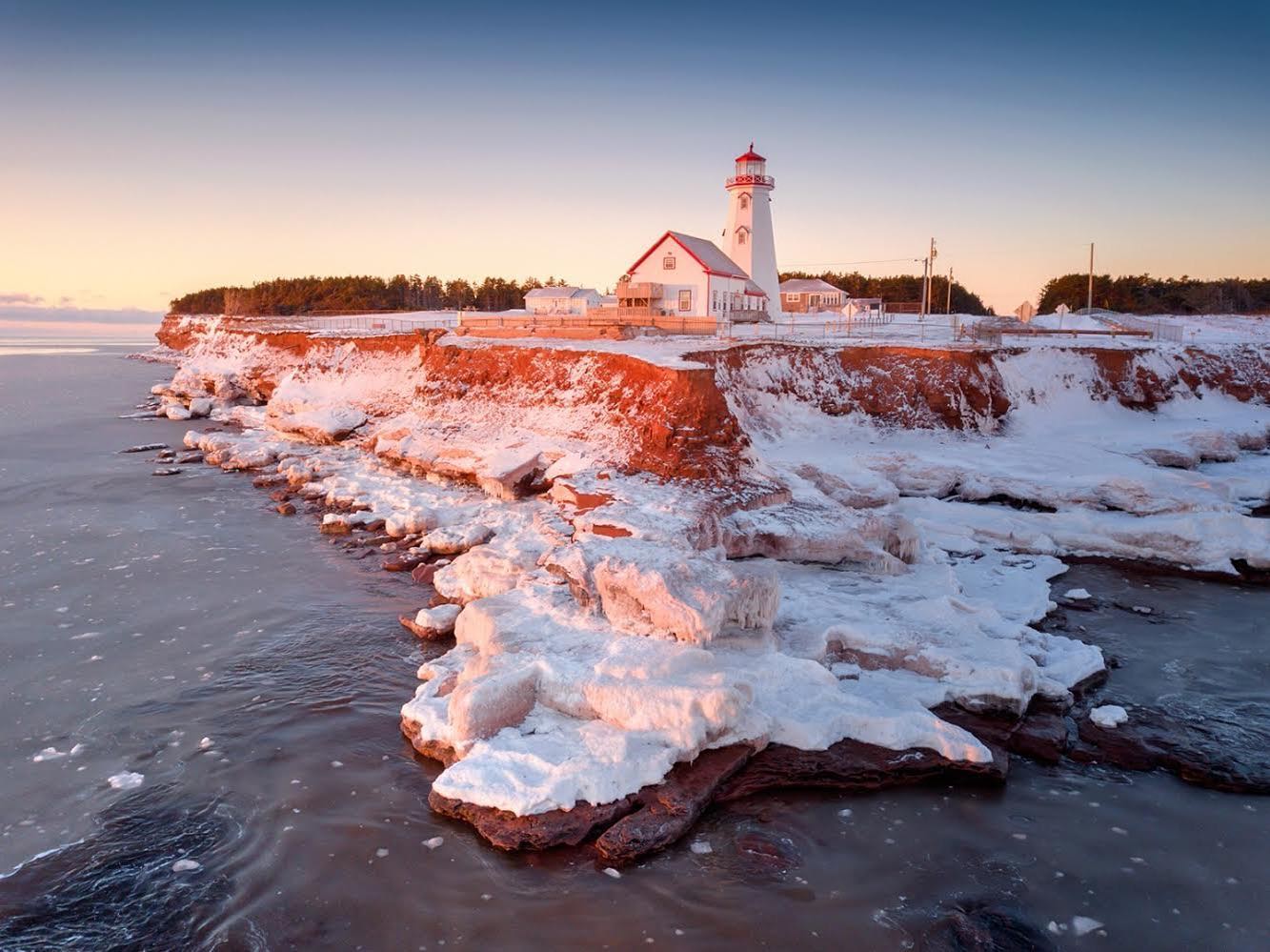 Book a Stay
Sometimes the greatest gift can be a night away! Grab your partner, gang of friends, or treat the kids to an overnight trip in the Points East Coastal Drive. There are many magicals stays open year round to explore, such as The Olde Anchor in Murray River, Greenwich Moonlight Bay Cottage in St Peter's, or a night at the Mod Montague in Three Rivers. Up for something a little different? Nature Space Resort and Retreat Center is a nature and yoga resort with unique yurts! Have a friend that's always thinking ahead? All Points East Campground has an eGift Card they can use for planning their next holiday.
Open Year Round
Personally, I love the shuffle from shop to shop and the excuse to buy too many coffees, so you'll find me shopping in person. Want to appease your family home decor hunter? Shop handcrafted cutting boards at Woodcrafters, beautiful artisan pieces from Galla Design Studios, or hit up Second Glance Interiors. Don't forget about Pigeons! Looking for a gift for the crafter in your family? You can buy kits from Pastimes PEI Rug Hooking and Wool Shop, or peruse Fleece & Harmony's knitting kits!
Adding to the bar cart? Myriad View Artisan Distillery has rum, whiskeys, and their classic Straight Shine. Bogside Brewing and Copper Bottom Brewery both have free shipping over $50! Thinking of your family fashionista? Whether you're on the hunt for a staple or a statement piece, Belle's Boutique and Linda's New to You both have the goods.
If you're shopping for 'the gift,' head to Touch of Gold or Shoreline Design for their timeless jewelry and Beck's Home Furniture and Appliances for that piece your partner has been heavily hinting at. If you're looking for an activity for the kids, surprise them a day at Off the Wallz in Stratford.
Shop Online
One of my favourite parts of the holidays is digging into a delicious spread! Whether it's to fill the stocking or to bring to the Boxing Day Brunch, there's a selection of goodies to shop for online. Grab potato fudge from Oh Fudge PEI, mustards and jams from Lucky Bee Homestead, hot sauce from Maritime Madness, and Forty Six North for their honeys, jams, and spices!
Want to shop the indie craft experience from home? Luckily East Point Lighthouse Craft Shop, St Peter's Bay Craft & Giftware, and Carolyn's Tiffany Arts & Crafts Store have a range of artisan goods at your disposal for finding that unique something (and you don't have to change out of your pajamas!)
Etsy
If you're on the hunt for stocking stuffers, look no further than MyLilScrunchies. For big ticket items: have a look at the beautiful woodwork by From & To Nature, or the stunning jewelry by Fire & Water Creations. Looking to fill some wallspace this holiday season? Take a look at art by Lindsey Ross Art or photography by John Morris. Lindsey also has a great array of holiday cards, and John has a great selection of calendars and puzzles too! For the perfect gift for your furry companions, BBHarbourDesigns has some fabulous swag for the pets in your life (and a few sweet things for owners, too.)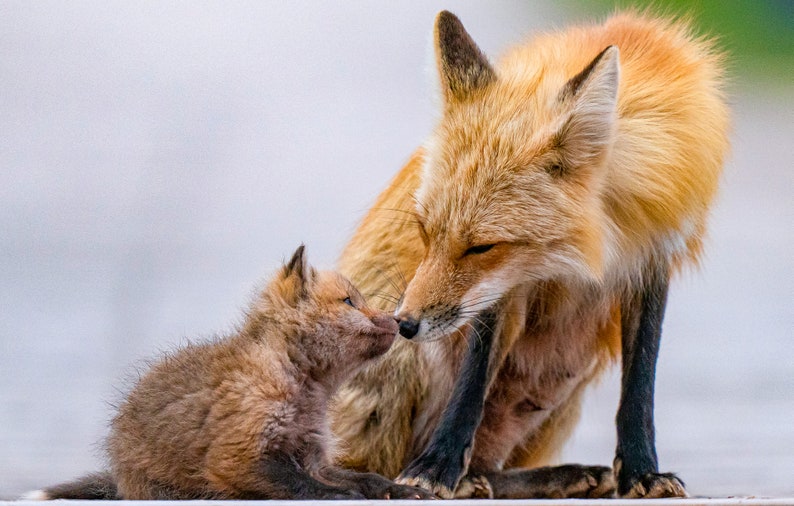 Facebook
Many of our year round shops also have a Facebook page, so you're in luck whether you're on Island or not! Facebook is also a great place to access otherwise seasonal shops. For your artisan goodies, head to Messy Crow Studio, Maroon Pig Art Gallery and Sweet Shop, or Ginger Snaps. If you're a second-hand lover (like I am!) have a peek at The She Shoppe, Salvage Garden Consignment, or Second Time Around.
If you've got something specific in mind and you just can't find it – you can head to the PEI Crafter Christmas Fair and make a request! The forum is full of crafters with a range of skills to make that wooden reindeer, specialty ornament, or family plaque – but act fast, makers need their time!
Well folks, that's our Points East Holiday Gift Guide! Wishing you a happy holiday season and marvellous 2022, may the fire be delightful, the outdoors not too frightful, and the time with your loved ones well spent! For a comprehensive list, head to Online Shopping or check Open Year Round under Things to Do, Places to Stay, and Places to Eat.
---
By Heather Jordan Ross
Heather Jordan Ross is a Scottish-Canadian writer and comedian whose personal, acerbic storytelling has been featured on OutTV, CBC's the Doc Project, and BBC Radio 4's It's Funny and It's True with Julia Sutherland. She holds a Honours Bachelor of Journalism and Theatre from University of King's College and a Masters in Screenwriting with Distinction from Screen Academy Scotland. The Stand has called her comedy "very refreshing" and "extremely relatable." She now works as a freelance script editor and writer.