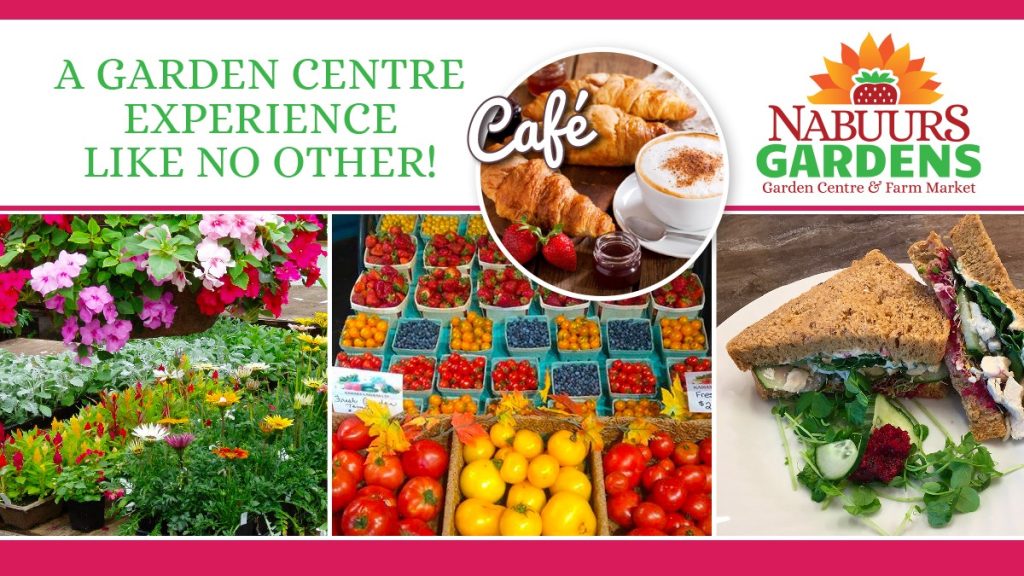 NABUURS GARDENS, a garden center like no other!
We offer Eastern PEIs largest selection of Annuals, Perennials, Trees and Shrubs. Our TEAM can help you select the perfect plants for your home, business and cottage.
LOCAL-FRESH-SEASONAL fruits and vegetables in our Farm Market—PEI Potatoes, Nabuurs Gardens STRAWBERRIES and so much more ISLAND produced FOODS and PRESERVES.
Sandwiches and Wraps for LUNCHES To Go
Baked FRESH DAILY -Biscuits, Rolls, Bread, Cinnamon Buns, Muffins, Squares, and Cookies
To Finish it all of – an ESPRESSO, a Cup of Coffee/Tea or a SMOOTHIE
Open May – October
Mon – Saturday 9am – 6pm Closed Sunday
Open Seasonally in December for Christmas Trees