Marina with Interpretive Centre houses displays of the community, shipbuilding, farming and fishing along with a research and genealogy centre. The shipbuilding story is well developed to include many pictures and artifacts.  Shipbuilding in Cardigan, Prince Edward Island received a new designation in 2009 as a National Historic Event.
This is one entry point to cycle and walk Confederation Trail. Floating berths, gas station, restaurants, convenience store, community visitor information centre and sailing charters.
Cardigan is situated on the beautiful Cardigan River with picturesque views from everywhere in town.  The two business sections are connected by a long graceful bridge – a great sites for photos.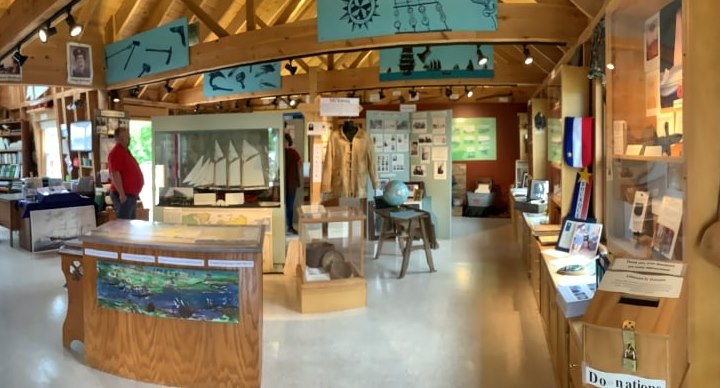 The Cardigan Canadian Heritage River, part of the Three Rivers system, empties its waters into the bay of the same name, at the village of Cardigan.
The unique feature of the Heritage Centre is the collection of community booklets about the Cardigan Consolidated School districts.  These inform you of the families, schools, churches, veterans, businesses and industries of the area.