We all know that feeling when you're on vacation: your stomach starts rumbling but you're not ready to part with the views. The sun is shining, the water is glistening, and you've come to the East End of Prince Edward Island to soak up as much of our great outdoors as you can! Fortunately, the fun doesn't have to end – the Points East Coastal Drive is stacked with places you can enjoy a waterside patio dinner.
Here are the top ten places from West to East to enjoy a waterfront dinner on the Points East Coastal Drive… and a few activities while you're in the area:
POINT PRIM CHOWDER HOUSE, POINT PRIM
If you're looking for a dynamite view directly on the beach, Point Prim Chowder House is it. Nestled on the beach and located next to the beautiful Point Prim Lighthouse, enjoy their famous panko crusted halibut, lobster rolls, or their chorizo and clams (and of course, chowder!) Finish things off with their blueberry bread pudding. After a fabulous meal, why not have a stroll on the beach, peruse Kro in the Skye Art Studio, or check out Hannah's Bottle Village.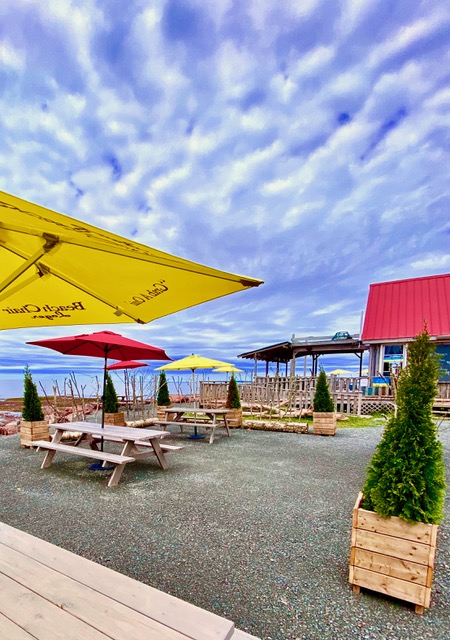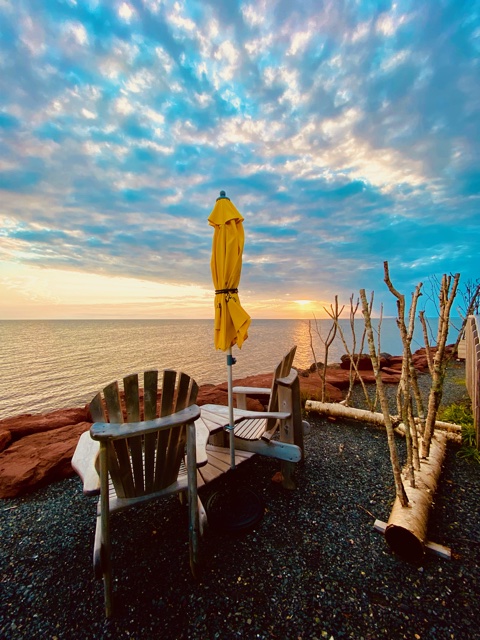 HARBOURVIEW RESTAURANT, MURRAY HARBOUR
Sit yourself on the Murray Harbour Wharf and dig into award-winning seafood chowder at Harbourview Restaurant. They're famous for their fish and chips, philly cheesesteaks, and their large array of gluten free items – but you'd be remiss to not try their gluten-free seafood chowder, which has won first place at the Eastern PEI Chowder Trail Competition four years running. Finish things off with a fresh coconut cream pie.
Check ahead and book for an evening accompanied by live local music. Got time before dinner? Take a quick drive to the Cape Bear Lighthouse and Marconi Museum. There on the weekend? Make sure to catch the Murray Harbour Farmer's Market.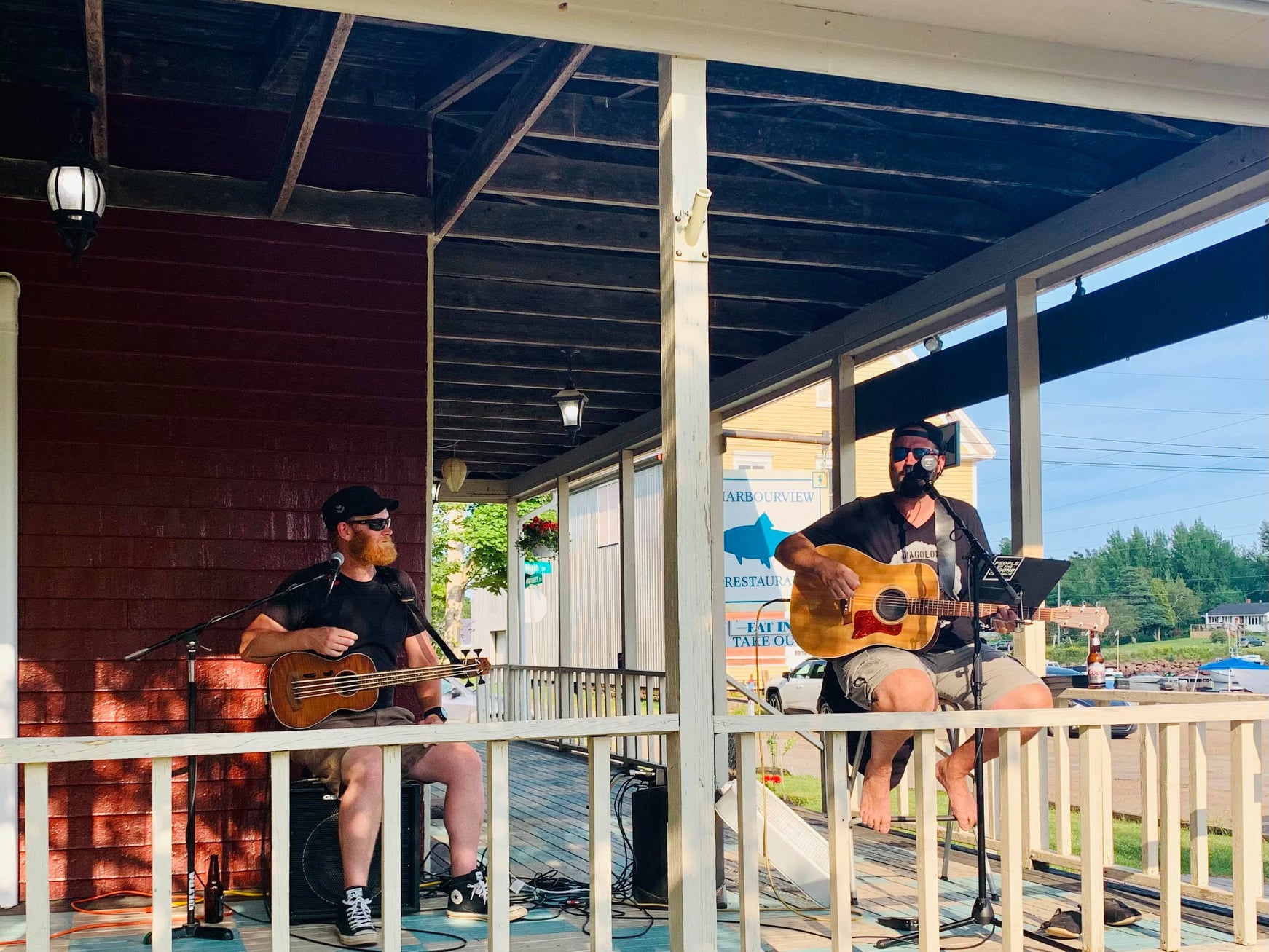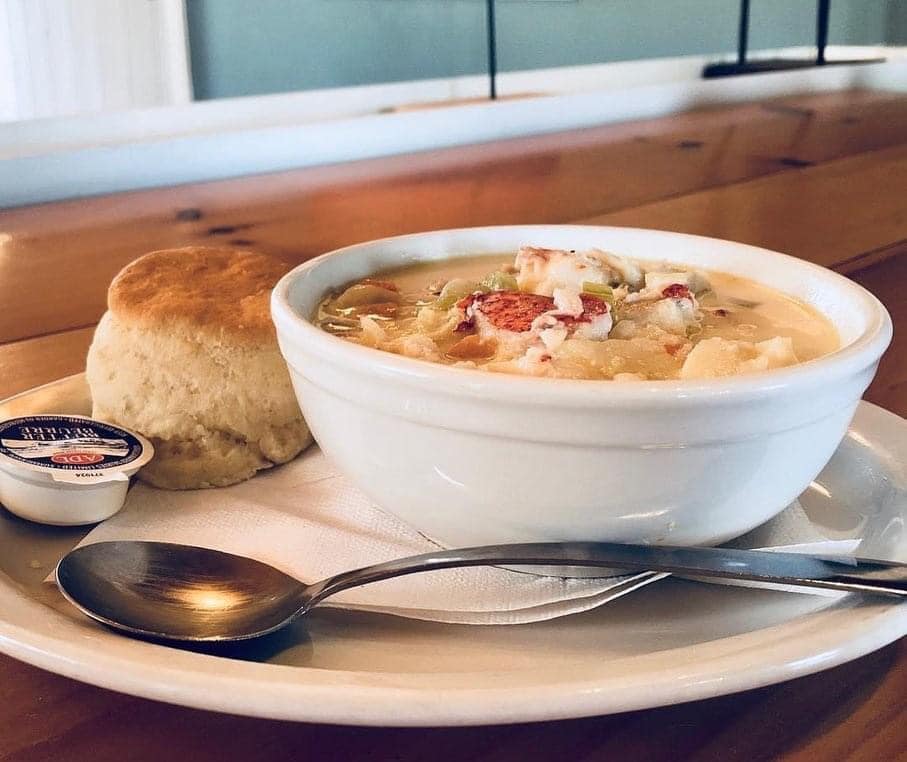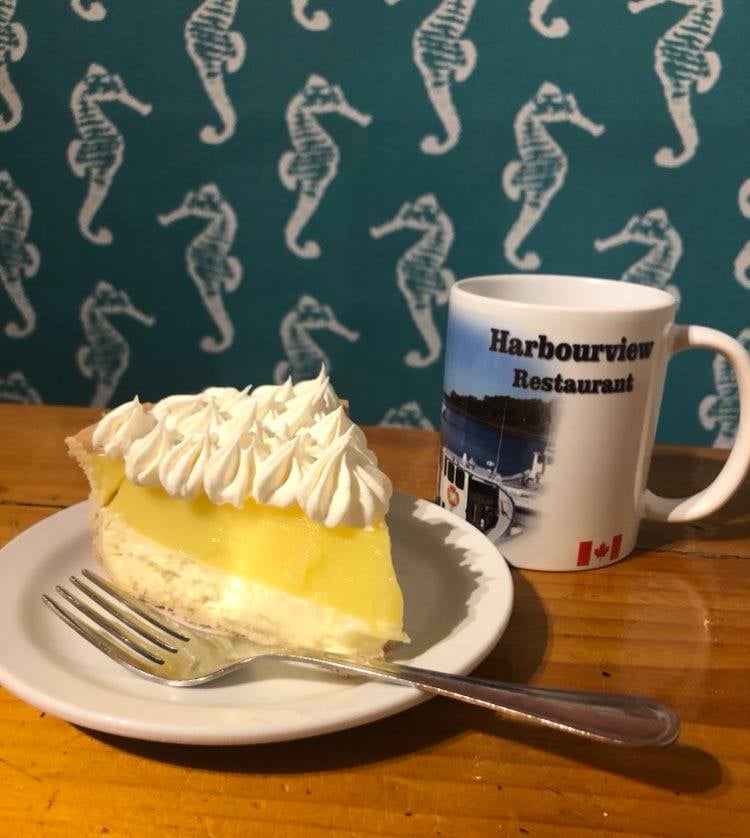 THE DECK AT OCEAN ACRES, MURRAY HARBOUR
Head down to the campground (Ocean Acres Cottages & Campground, that is) and enjoy a riverside meal at The Deck! They're prepared for all weather and all day appetites, with a covered patio and offerings of breakfast, lunch and dinner. Dig into their famous Steak Sandwich: five ounces of Island tenderloin barbecued in homemade sauce, or their Island Burger or chicken club wrap. Everything comes with their signature air-fried french fries.
Finish things off with a hard ice cream milkshake or a banana bonanza. Around for the day? Take the kids to King's Castle Provincial Park – or take the adults to Newman Estate Winery!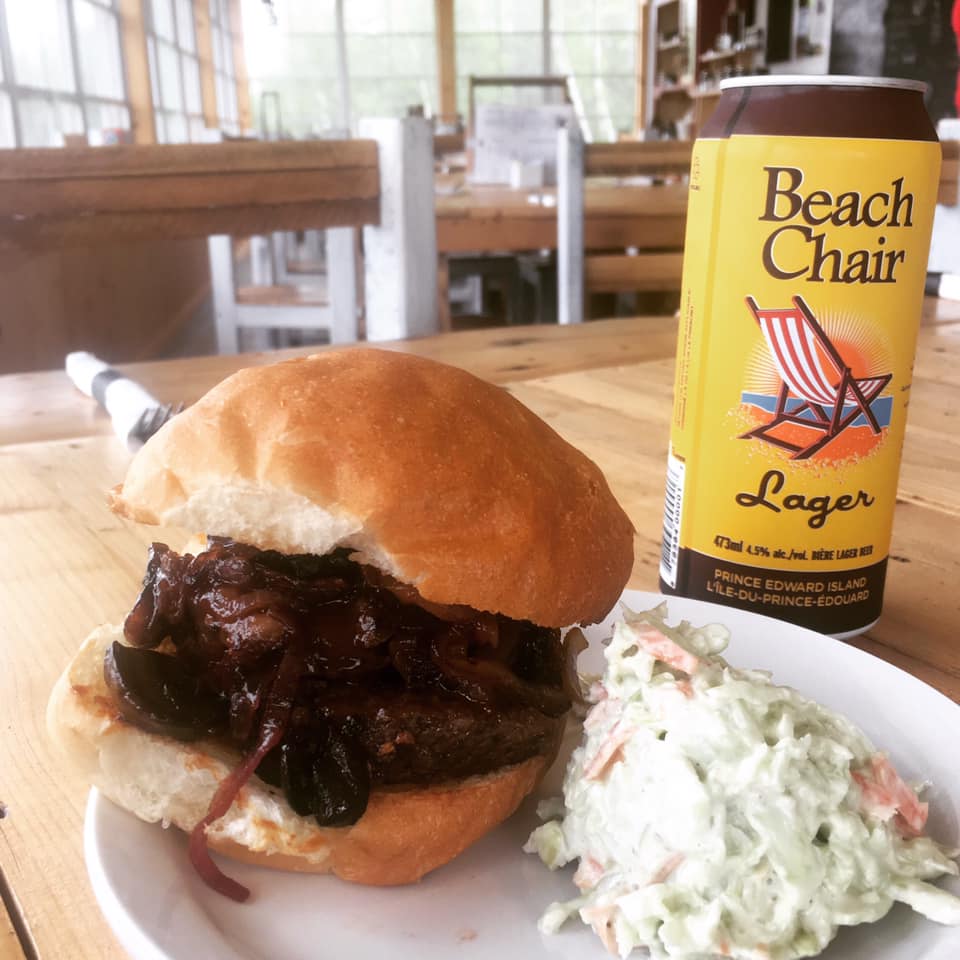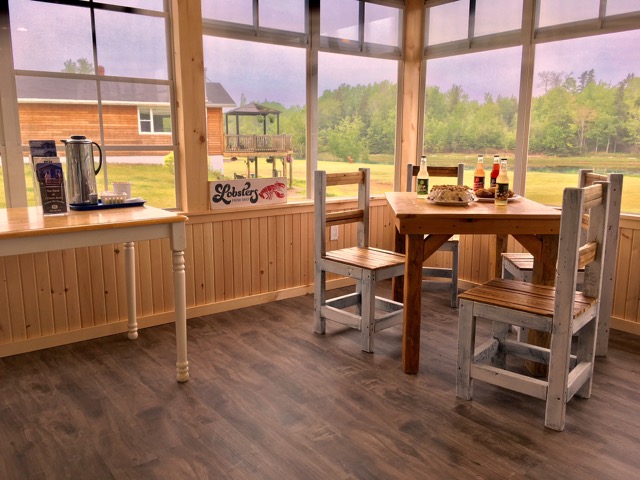 WINDOWS ON THE WATER, MONTAGUE
At Windows on the Water in Montague, seafood and fresh local vegetables come together to create dynamo meals. Enjoy your view of the Montague River as you dig into their seafood linguine pasta, lobster rolls, or fish tacos. Popping by for lunch? They've got fresh homemade soups daily. Don't forget dessert – enjoy their homemade bread pudding, turtle or pineapple pina colada cheesecakes.
Then, take a stroll down to Artisans Waterfront before hitting the Confederation Trail. Or perhaps hit the Garden of the Gulf Museum before grabbing a beer at Copper Bottom or Bogside Brewing.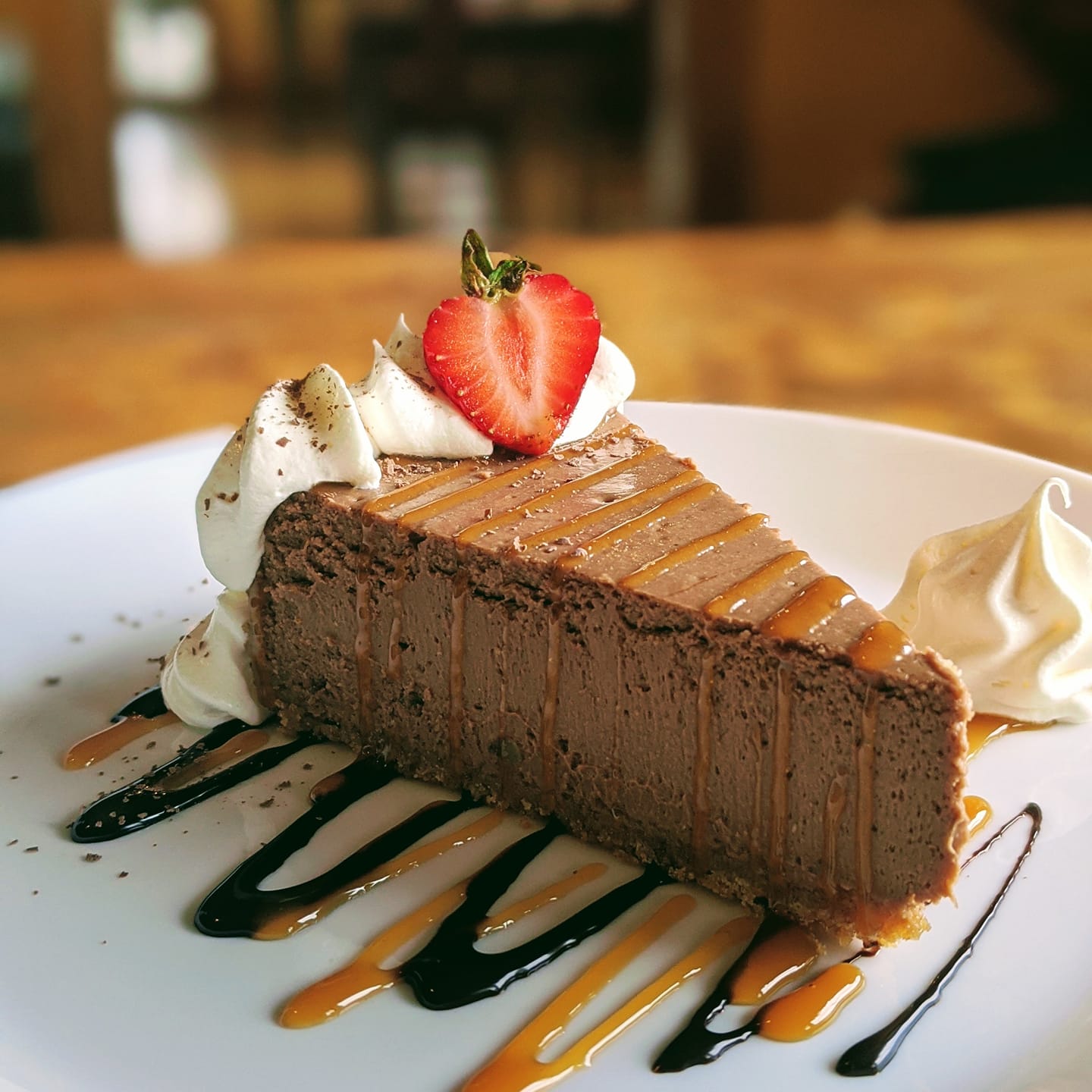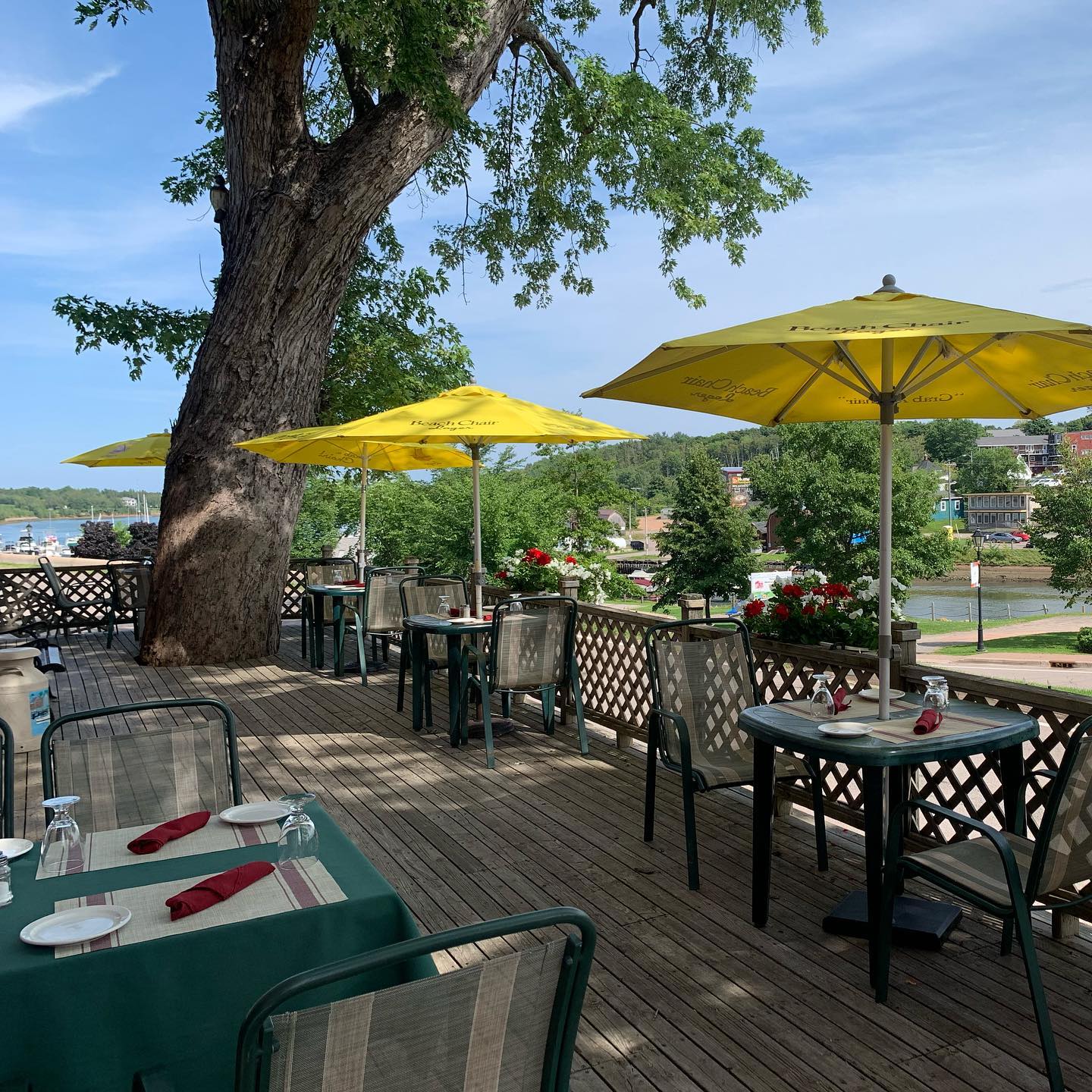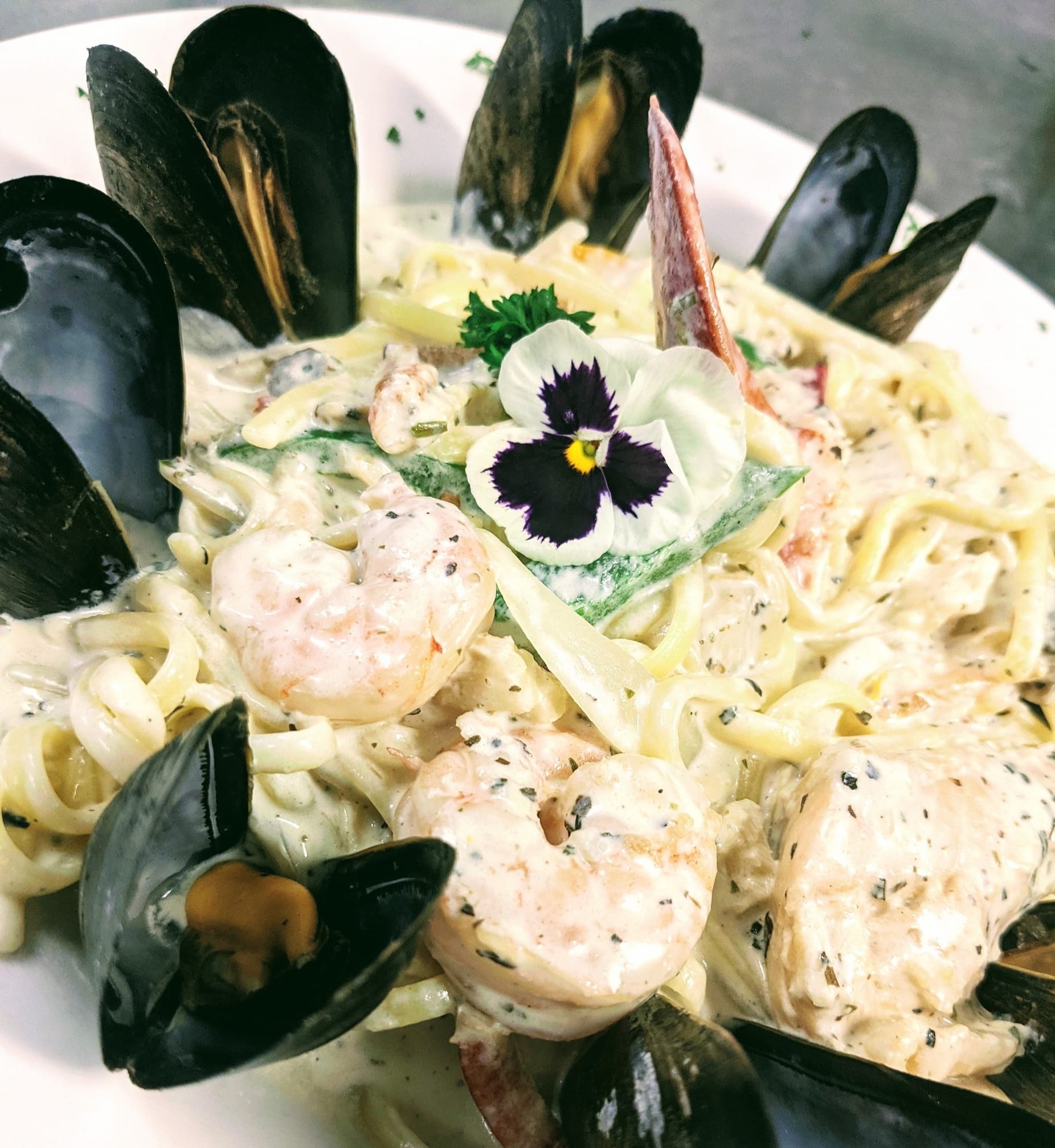 THE WHEELHOUSE IN GEORGETOWN, GEORGETOWN
Settle yourself in on the Georgetown Harbour, overlooking the tranquil Brudenell River at The Wheelhouse in Georgetown. Their locally caught halibut is seared and served on a bed of roasted potatoes and lobster cream sauce, their creamy seafood chowder is loaded with scallops, haddock, lobster, shrimp and mussels, and their East Toast serves local lobster on in-house focaccia. And that's not even mentioning their top seller – the seafood pappardelle pasta.
Get hyper-local and order Terry's Berries blueberry cheesecake – the owner grows them himself! Make a day of it: Wander down to the waterside West Street Park, walk uptown and visit Shoreline Design and the Maroon Pig Art Gallery, and check what's on at the King's Playhouse that evening!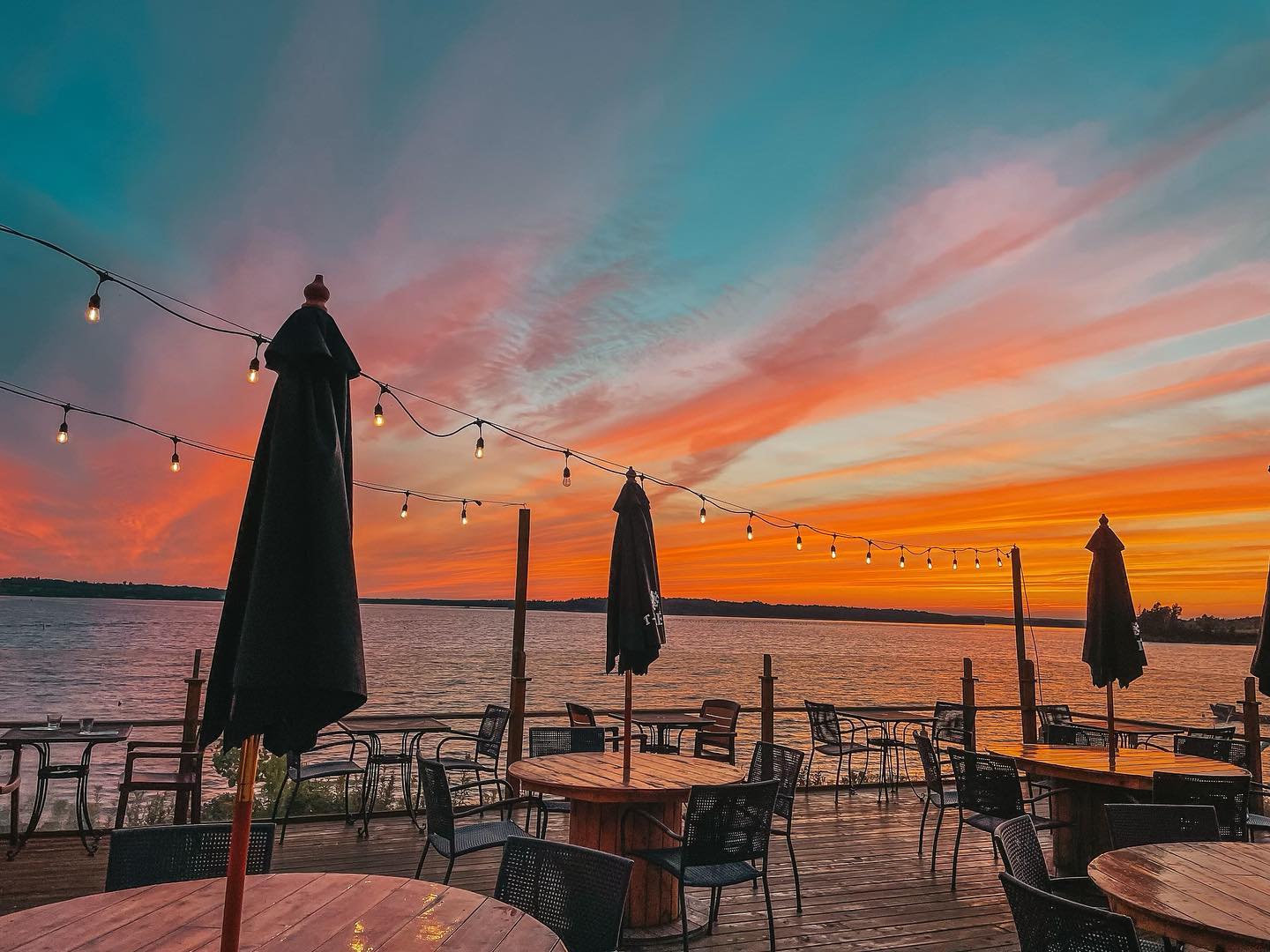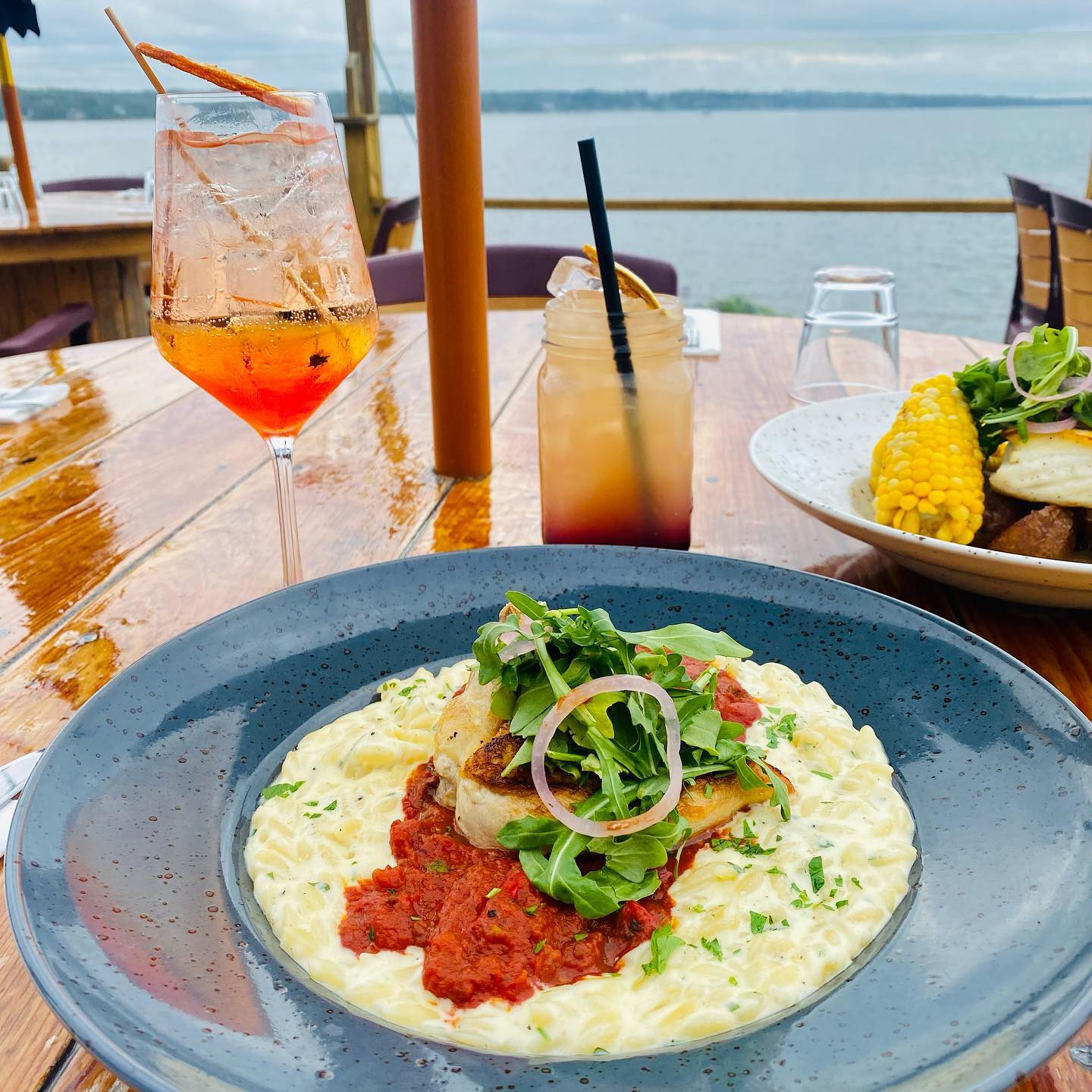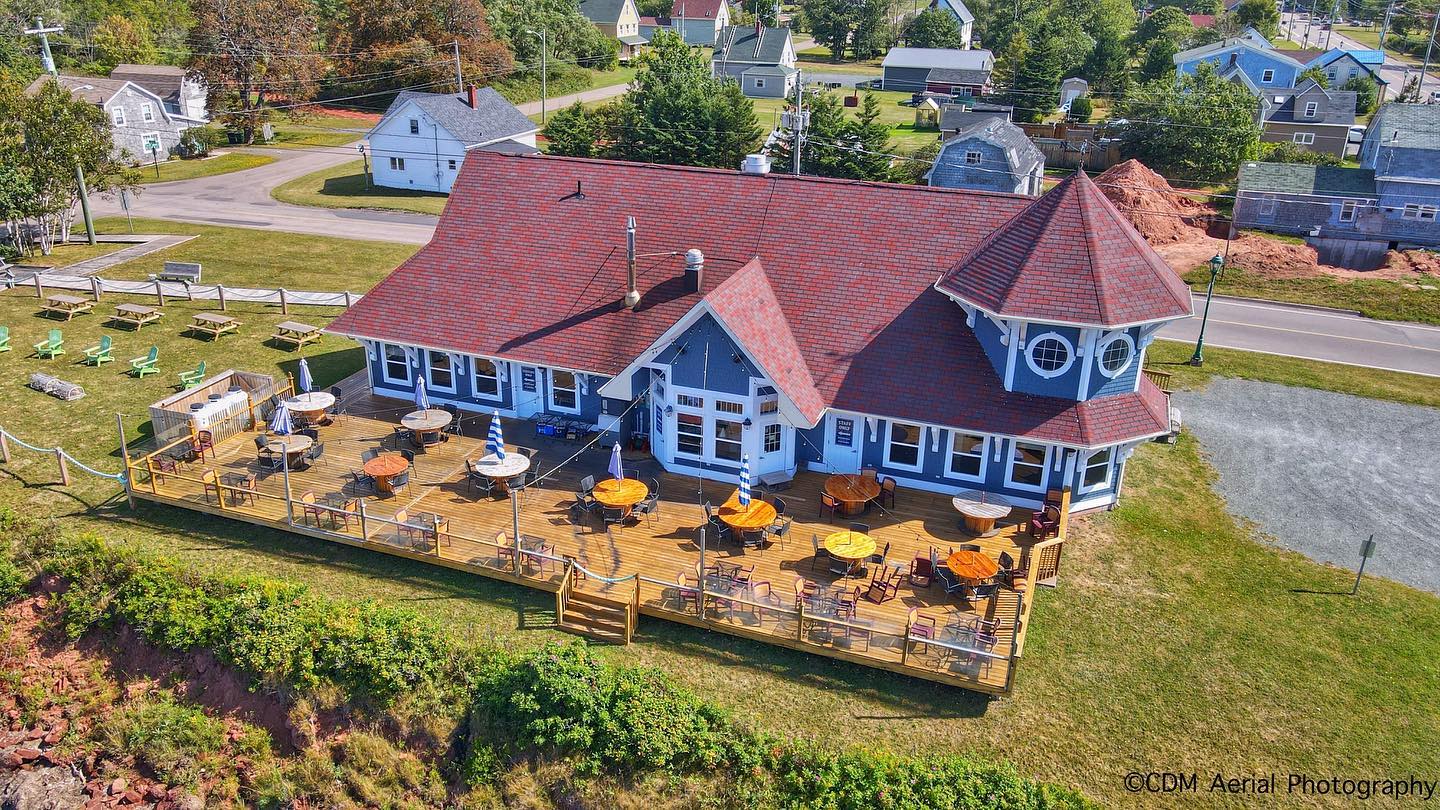 THE OUTER BAR AT 1888 PUB, CARDIGAN
Family-owned and operated for over 40 years, you're bound to have a classic family meal at The Outer Bar at 1888 Pub overlooking the Cardigan River. Dig into their chicken curry, fish and chips, and lobster rolls. Finish things off with a deep-fried mars bar! While you're in the village, explore Canada's Smallest Library, grab a good book then head to Cardigan Park before you hit the Confederation Trail.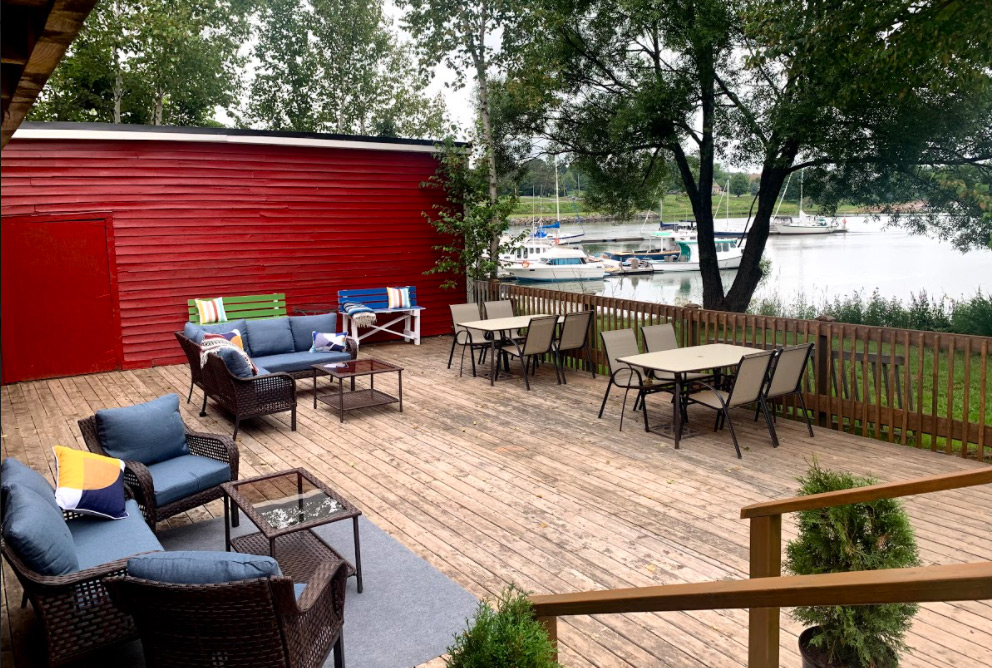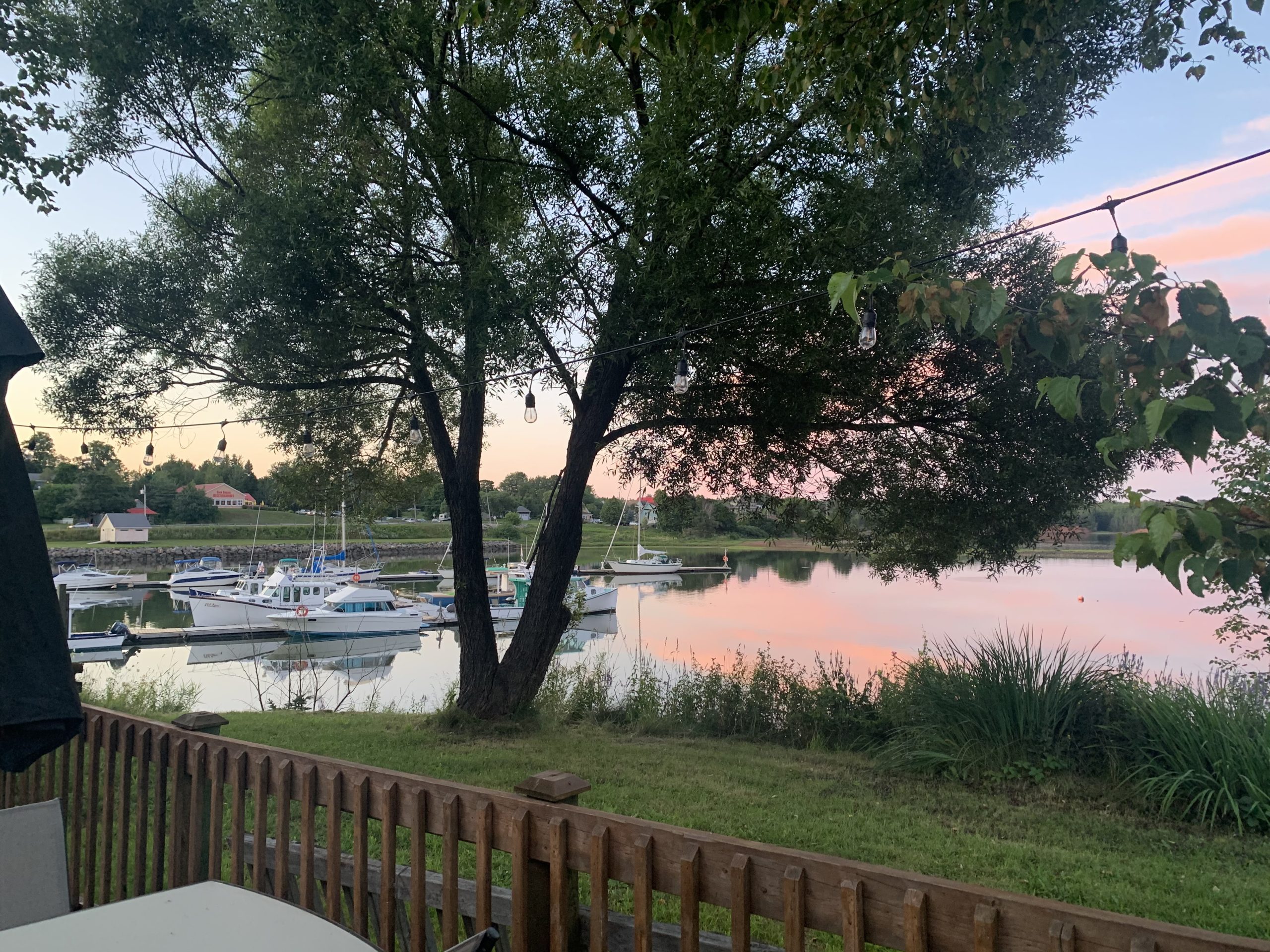 CLAM DIGGERS BEACH HOUSE AND RESTAURANT, CARDIGAN
There's something for everyone at Clam Diggers, with a breathtaking view of the Cardigan River and an abundance of fresh seafood on offer. Be sure to try the Beach House Platter: breaded clams, haddock, and scallops with a classic island coleslaw, house tartar and Island fries, or if your eyes are the same size as your stomach – stick to the humbler clam dinner platter or fish and chips. If you have room, order the bread pudding or an old-fashioned carrot cake! Afterwards, why not explore the Cardigan River Trail?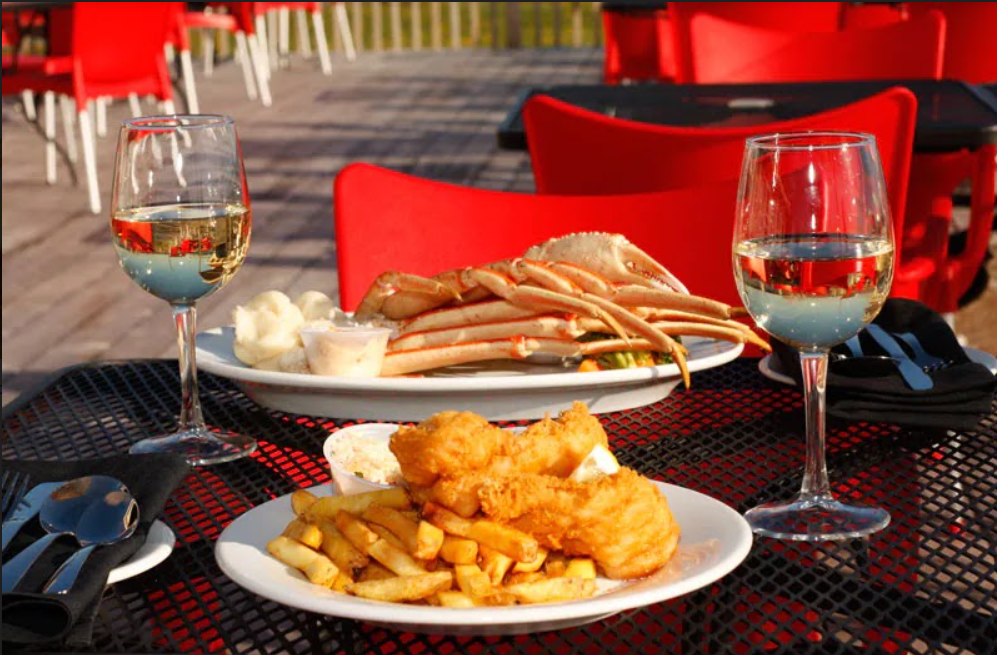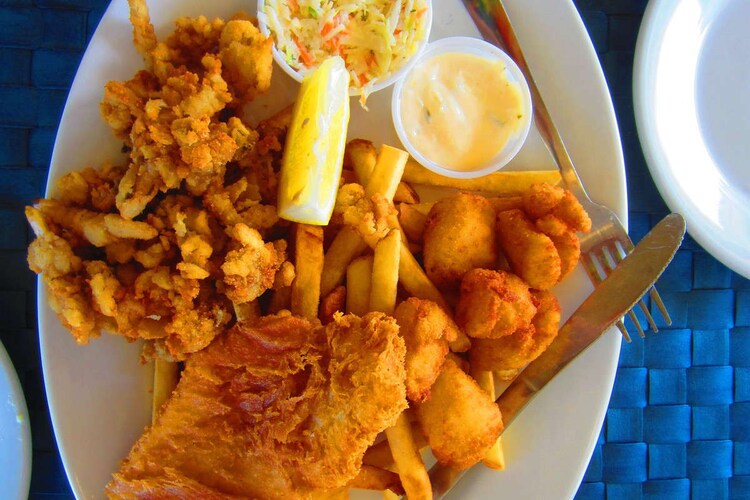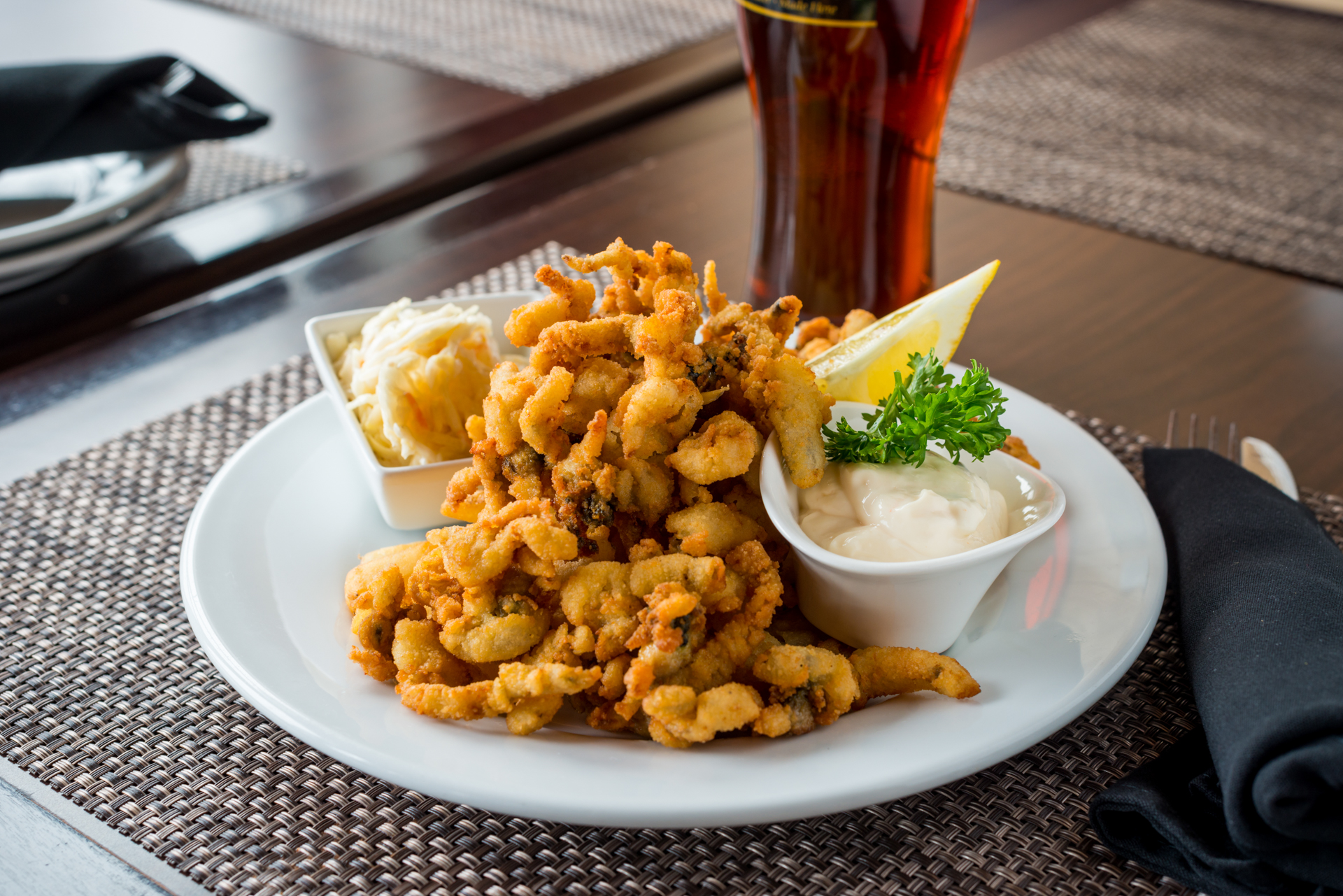 21 BREAKWATER, SOURIS
At 21 Breakwater & Second Side Bar, take in rolling cliffs where Colville Bay meets the Northumberland Strait. Try their signature Portuguese Fish and Chips, or get sharing with their classic potato nacho chips or white wine mussels. Homemade desserts are a daily surprise! Get to know Souris by exploring the Souris Historic Lighthouse, heading to Artisans on Main Souris, or make your way to the Souris Beach Gateway Park for local gifts and activities!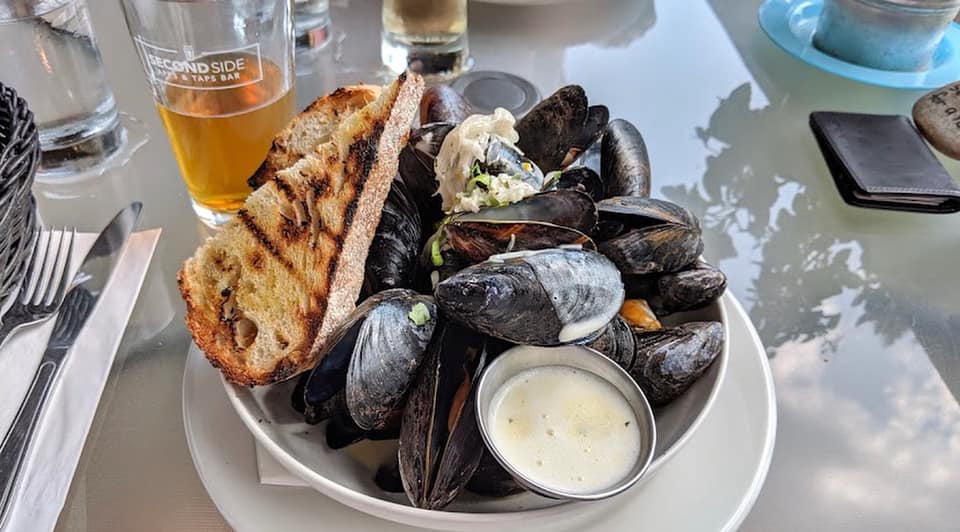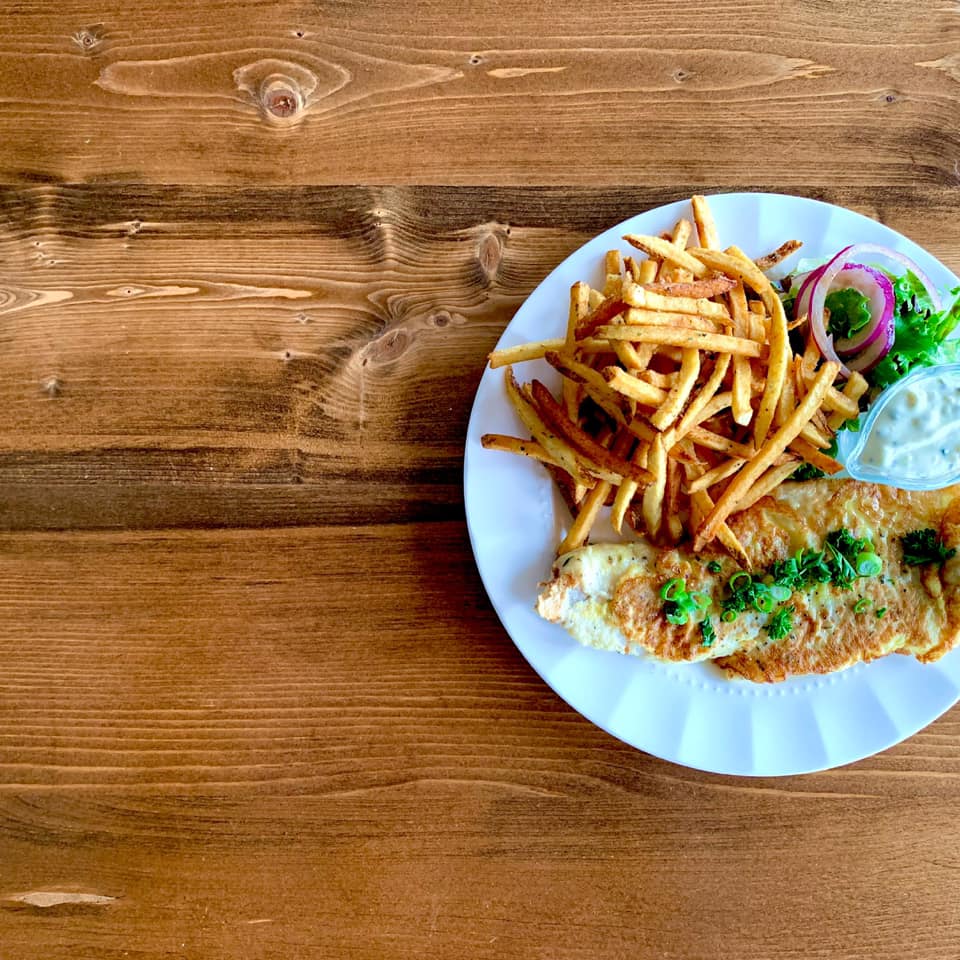 RICK'S FISH 'N' CHIPS, ST PETER'S
Located on St Peter's Bay, Rick's Fish 'N' Chips & Seafood House has been serving their famous fish and chips for nearly 20 years! Park yourself on the patio, and treat yourself to their array of seafood: lobster rolls, fish tacos, cajun mussels, and salmon. After you've had your fill, amble over to St. Peter's Landing for some local artisan goods before driving to the stunning Greenwich National Park for a hike on the floating boardwalk.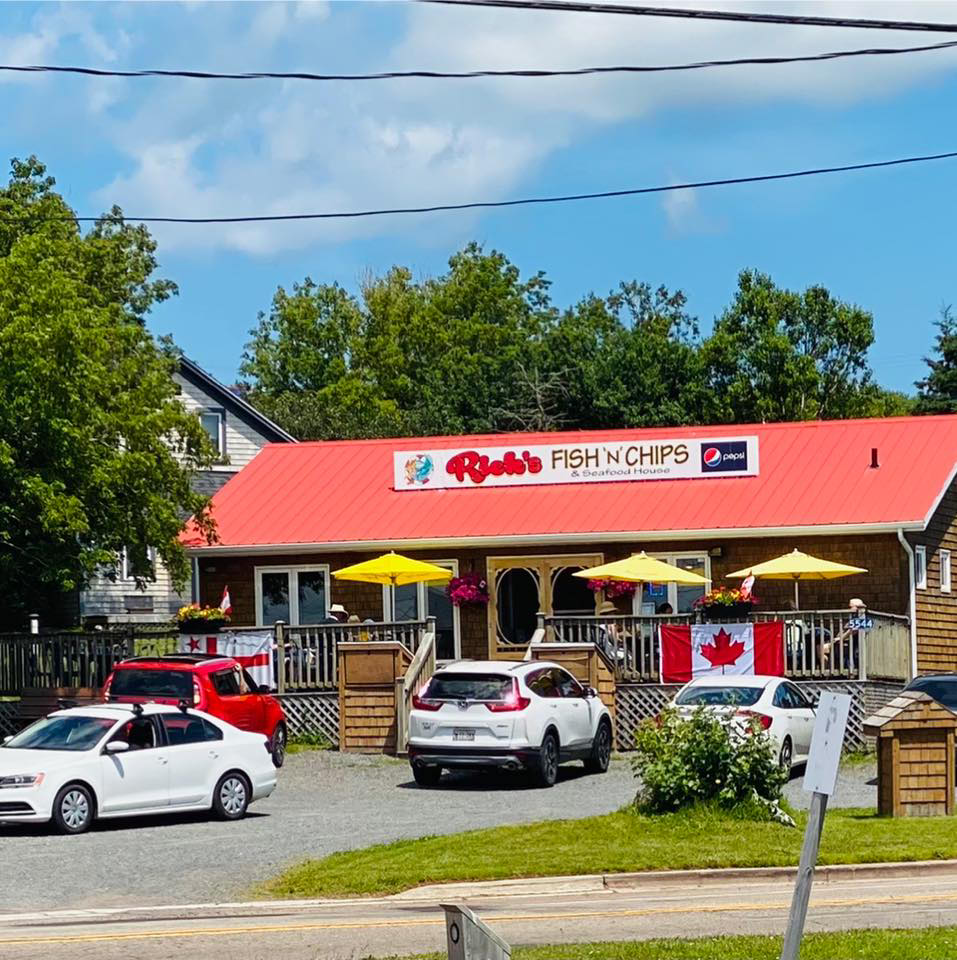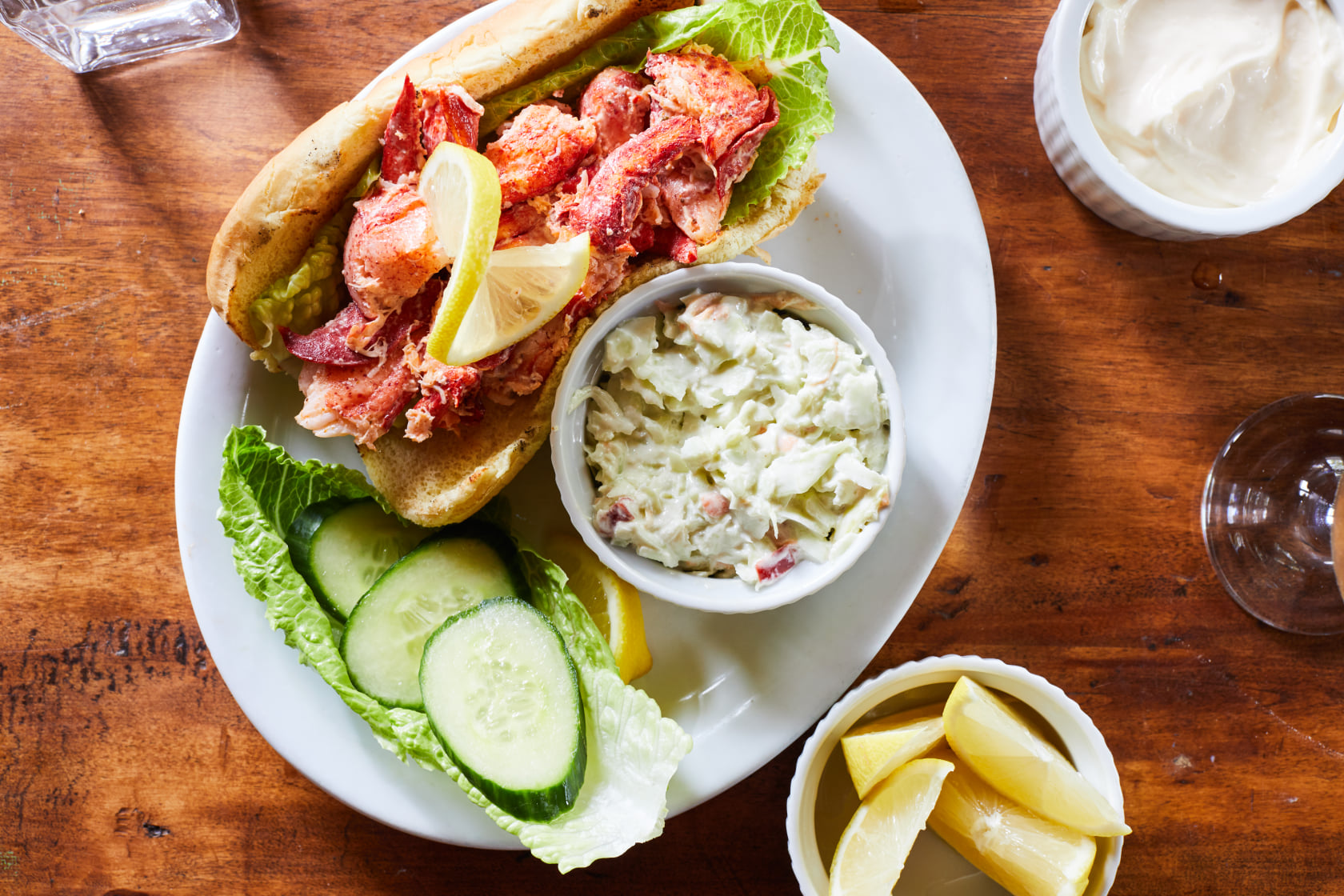 CLUBHOUSE ON THE LINKS, CROWBUSH
You don't have to be a golfer to enjoy this ocean view, but it doesn't hurt! The Clubhouse is located at Crowbush Cove Provincial Park, home to Rodd Crowbush Golf & Beach Resort, and overlooks the Atlantic Ocean. Seafood lovers should take note of their Island Lobster Toast, featuring poached PEI lobster on fresh focaccia and layer with goats' cheese, or dip into their seafood chowder or seafood medley linguine. The seafood averse don't have to despair – their Tuscan Vegetarian Flatbread sautees a mix of vegetables in their house chimichurri before being topped with a house cheese blend. Then, indulge in a chocolate chip cookie shake!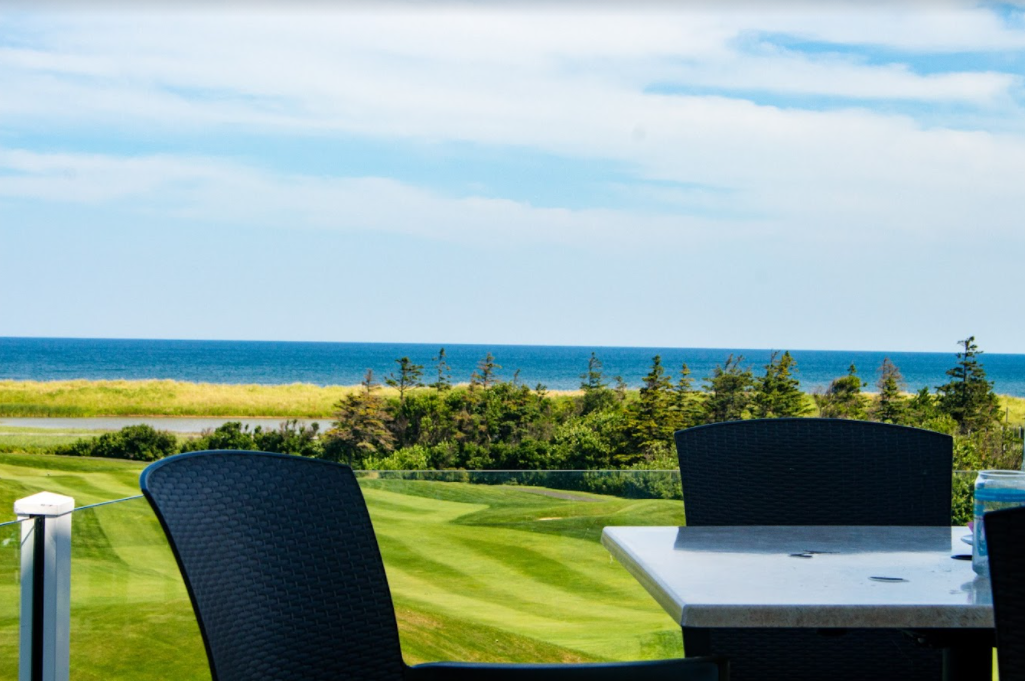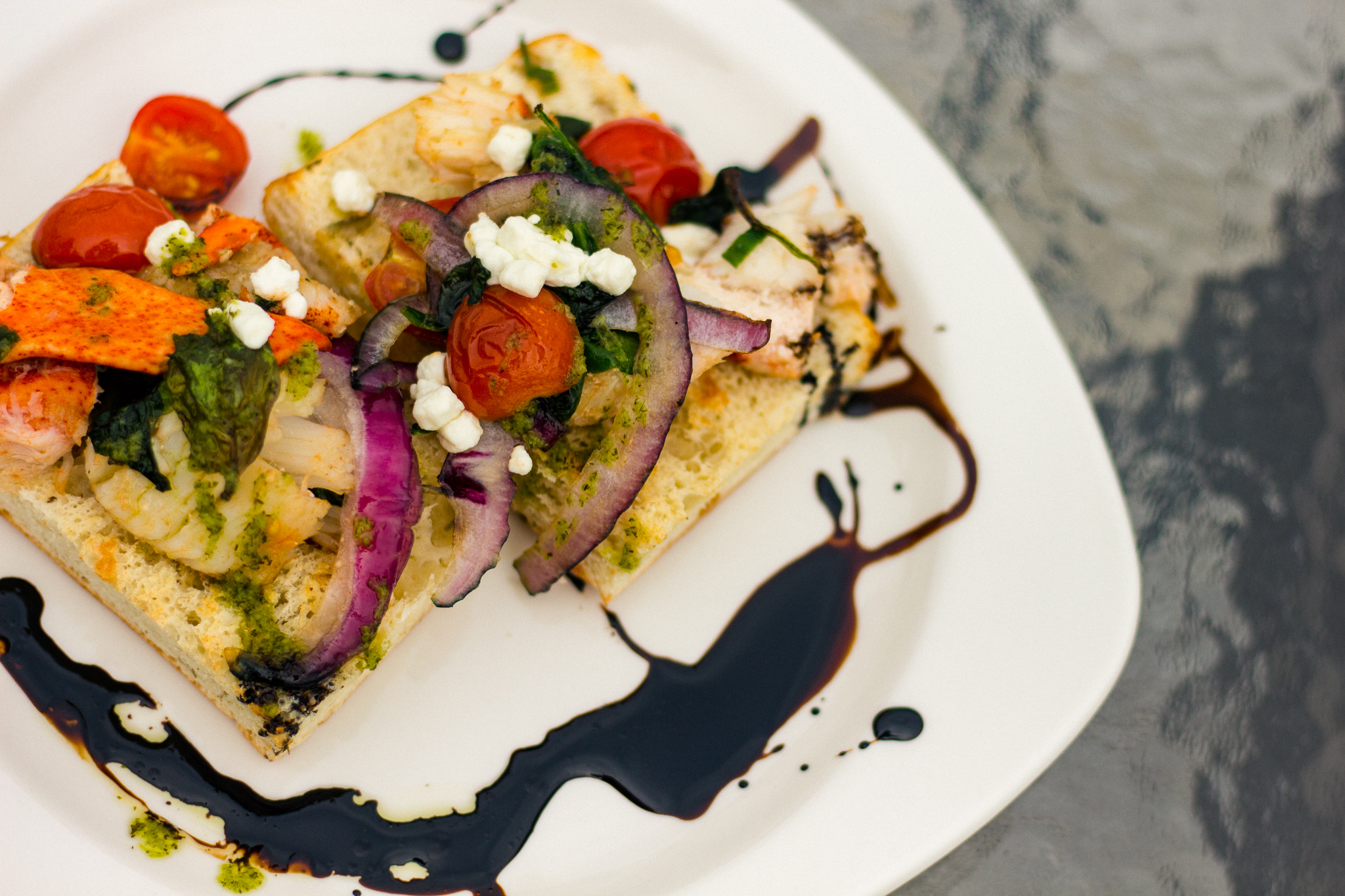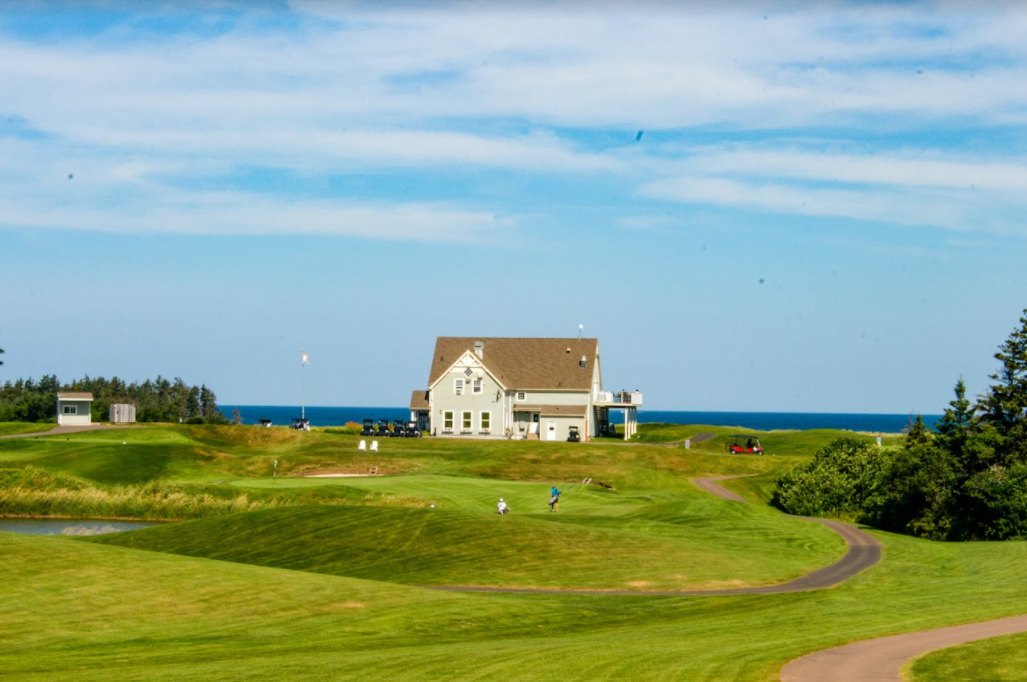 Now that you've got meal ideas on deck, head to the Points East Coastal Drive to plan your Discovery Drives, find out Places to Stay, and see what events are on during your East End adventure. Make sure to tag #pointseastcoastaldrive and update us on all of your happy trails.