The leaves are drifting to the ground, the air is starting to chill, and the children have made their way back to school: there's no denying Fall is upon us! I've always loved this change of season. While many make resolutions in January, my scholastic nostalgia always makes me feel this is the time to start fresh.
This October, I get to do something really special: bring my partner to the Island for the first time! Nothing beats the East End of Prince Edward Island's sun-dappled, crunchy-earthed, aromatic autumns. A wander through a corn maze (perhaps even after dark!), apple-picking in Cardigan, and a drive through the Glen are all at the top of our list!
I can't wait to show her everything my end of the Island has to offer, and I've spent months crafting the perfect ways to explore the East End of the Island this Fall. So why not share them with you?
Here are five Fall Festivities to enjoy on the East End of the Island:
CORN MAZES
The East End is spoiled for choice when it comes to Corn Mazes! We have three fantastic mazes with a cornucopia of surrounding activities for all ages. These are great spots to grab yourself pumpkins as well: whether to decorate your space, cook into a pie, or carve up with the gang!
At Fortune Bridge Farms you can check out their Maize Quest Corn Maze daily (this year's theme is dinosaurs!), or head in on a Friday and Saturday evening for their Flashlight Nights! Got little ones? There's a mini maze and a fun park that features a tire dinosaur, a pedal trick track, and Atlantic Canada's only super mega slide!
Catch Prince Edward Island's largest Corn Maze at Belfast Corn Maze, Market & Chuckwagon. There's over 10 acres of twist and turns, and an array of activities should you ever find your way out. Challenge your friends with Giant Board games: Yahtzee, Connect Four, and Jenga. For the kids, there's street hockey, gerbil wheels, corn cannons, farm animals, and more!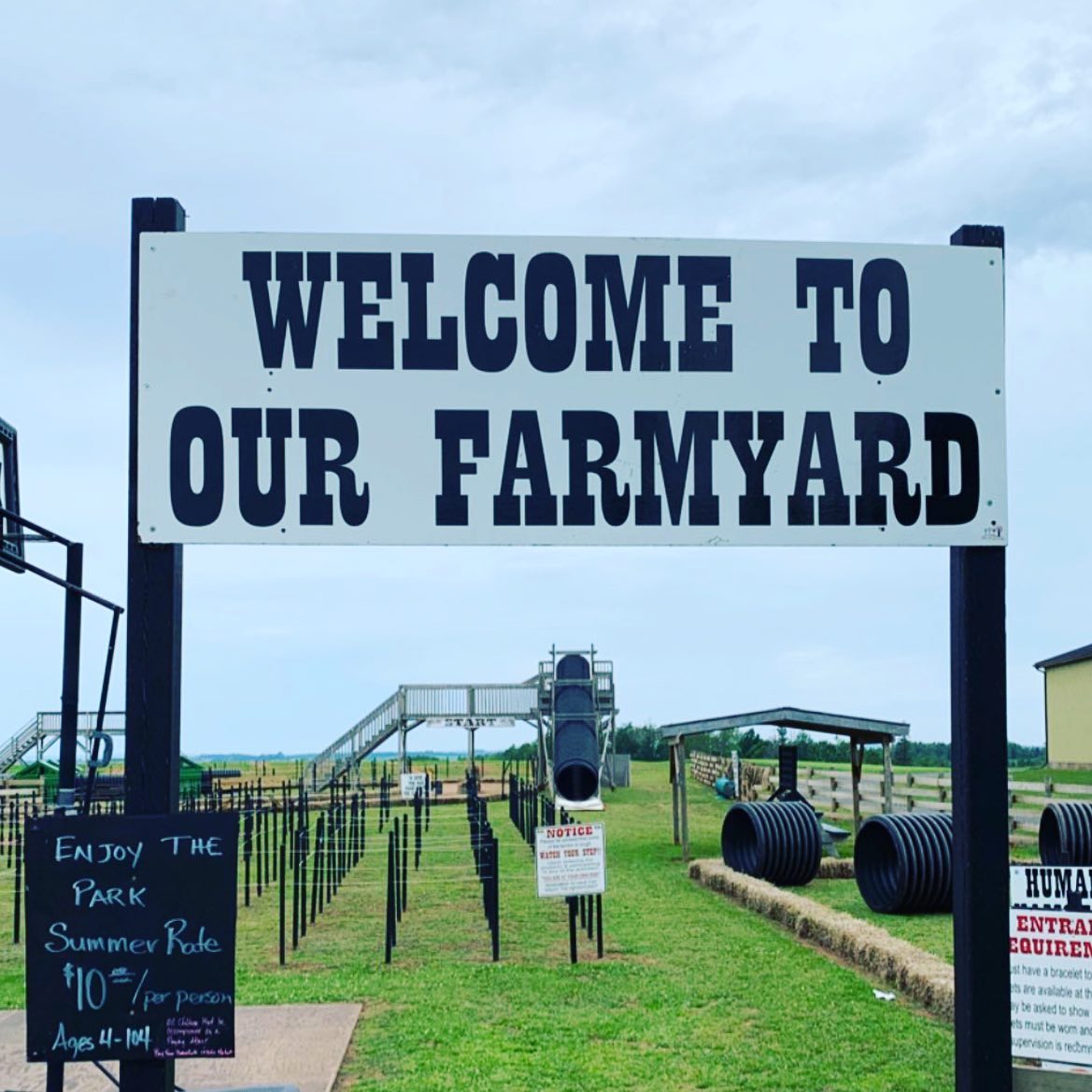 Or, head to Stratford and hit MacKenzie Produce for their Corn Maze, 115 acres of mixed veggies and market, and multiple photo opportunities with your friends! Want to make things spookier? Check their listings for Glowstick Nights!
GO HORSEBACK RIDING
Head to Brudenell Riding Stables for beginner and family-friendly horseback riding! Bond with a beautiful horse as you trek the East End's gorgeous hiking trails or trot our sandy beaches. A fantastic way to spend a bright autumn day with friends and family.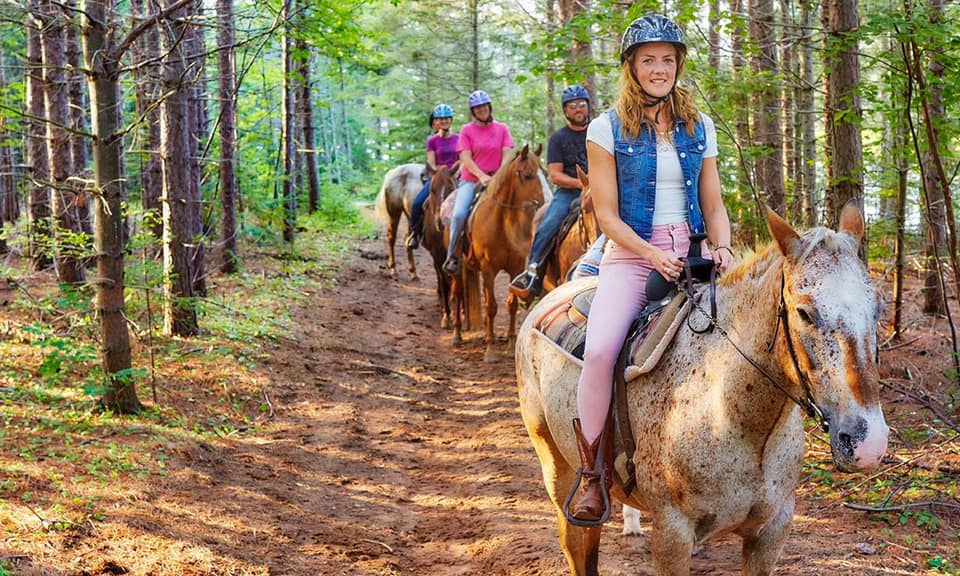 HIKE OUR TRAILS
Our East End hiking trails are gorgeous this time of year – so get out and enjoy the Fall colours in our parks, trails, and gardens! Get lost in a wood lot trail amongst the changing leaves, throw on your favourite jumper and walk the shores of our fifty phenomenal beaches, or pack a lunch and take a garden stroll.
APPLE PICKING
Apple picking is a must come Fall, and at MacPhee's Orchard in Cardigan there are twenty varieties to choose from! Make your way around four thousand beautifully pruned trees, and pick your own selection of fresh organic apples for cooking, keeping, or eating on the spot!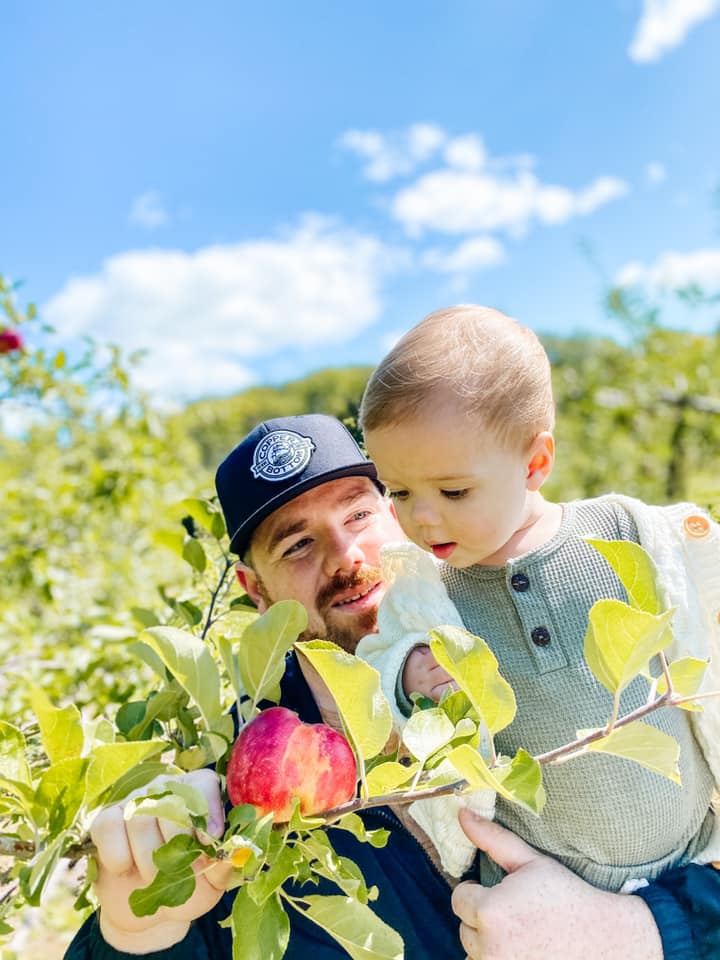 Or, tap into Montague's best-kept secret and visit Maple Farms Apple Orchard. This hidden gem is an annual staple for many, so shop like a local and snag some handsome apples for cooking, keeping, or eating on the spot!
WINERIES AND BREWERIES
Did you know Fall is harvest season for grapes? Tour the East End's wineries to discover how grapes become wine, and taste the fruits of their labour for yourself! Head to Little Sands to Rossignol Estate Winery for quality table wines, fruit wines, and liqueurs while enjoying a panoramic view of the Northumberland Strait. Don't forget to check out their Art Gallery too!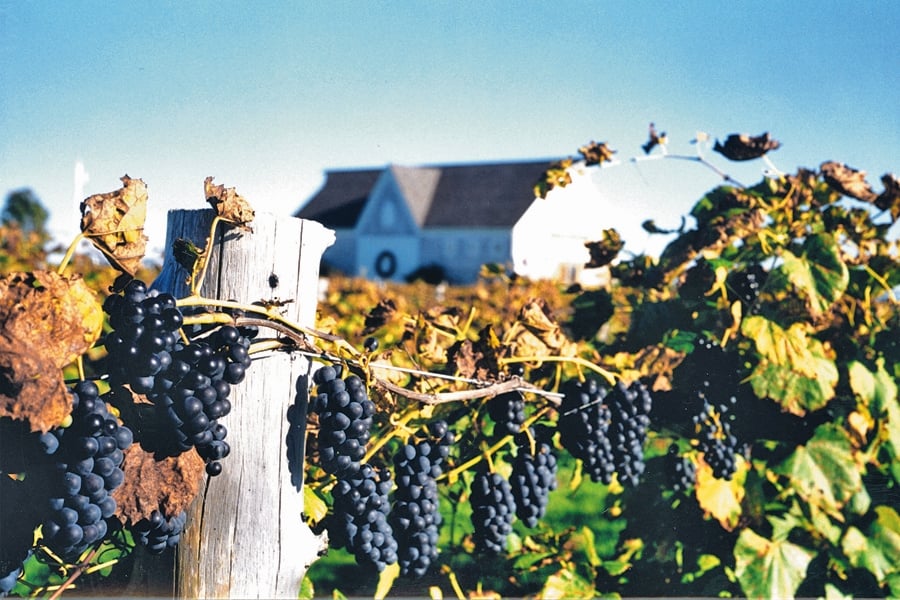 We know from the Germans that autumn is the time to drink beer (Hello Oktoberfest!), so why not visit our two breweries? Overlooking opposite sides of the Montague River, Bogside Brewing and Copper Bottom Brewing both feature award-winning brews and a fantastic selection of live music. There's no choosing, bar-hopping the only option!
It's true what they say about the East End of the Island, there's 'No Wrong Turn' when you stay somewhere this captivating, but it's always helpful to know where to start! I guess that's why Anne of Green Gables said, "I'm so glad I live in a world where there are Octobers." I for one can't wait to show off my Island to my girl!
---
By Heather Jordan Ross
Heather Jordan Ross is a Scottish-Canadian writer and comedian whose personal, acerbic storytelling has been featured on OutTV, CBC's the Doc Project, and BBC Radio 4's It's Funny and It's True with Julia Sutherland. She holds a Honours Bachelor of Journalism and Theatre from the University of King's College and a Masters in Screenwriting with Distinction from Screen Academy Scotland. The Stand has called her comedy "very refreshing" and "extremely relatable." She now works as a freelance script editor and writer.