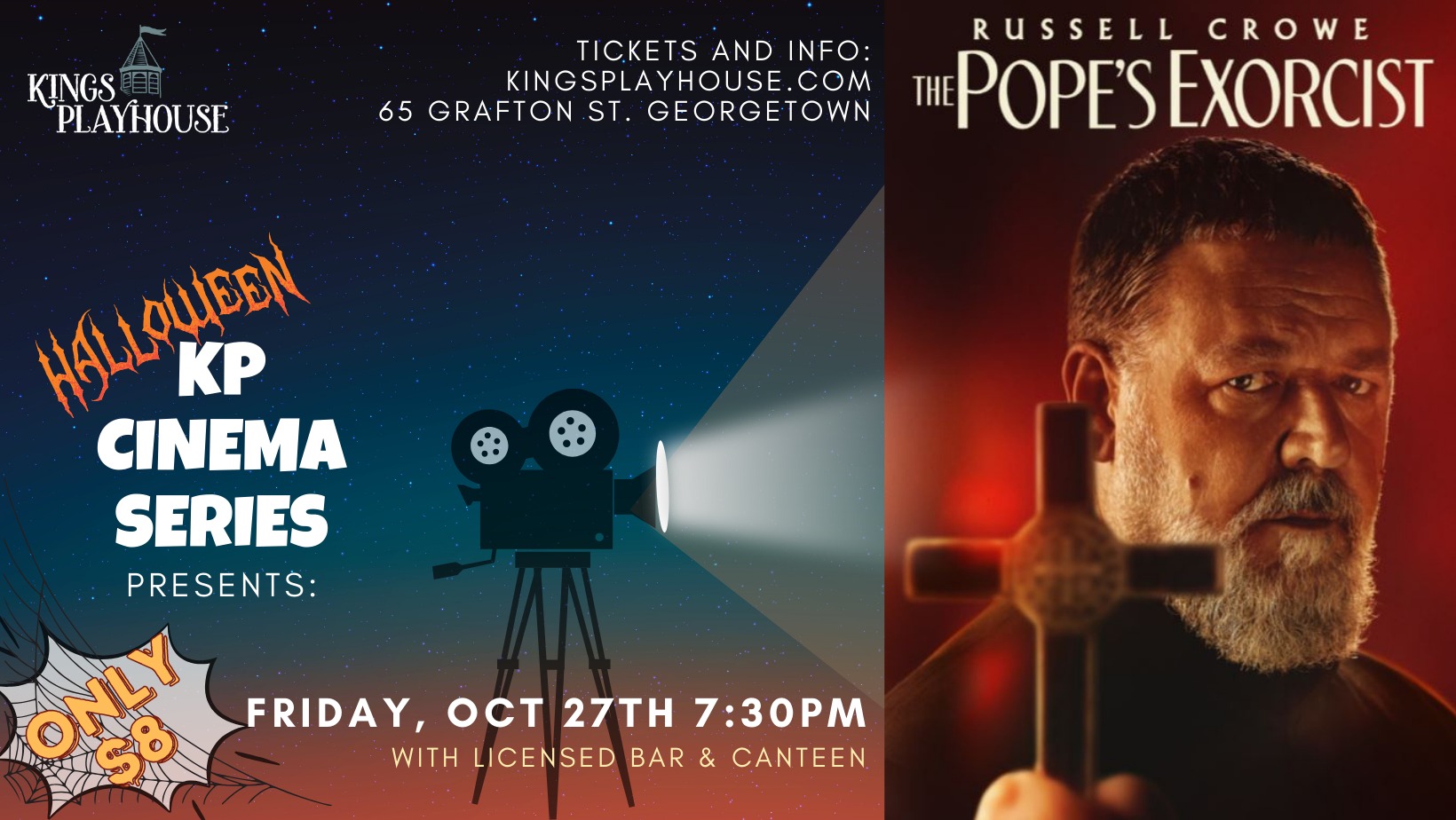 A special HALLOWEEN instalment of NEW contemporary monthly movie screenings!
Come enjoy a Halloween horror film in our historic haunted theatre with licensed bar and fully stocked canteen. ~The perfect Halloween date night ~
THE POPE'S EXORCIST-
RATED – R
THE PLOT:
The Pope's Exorcist is a 2023 supernatural horror film directed by Julius Avery from a screenplay by Michael Petroni and Evan Spiliotopoulos, based on the 1990 book An Exorcist Tells His Story and the 1992 book An Exorcist: More Stories by Father Gabriele Amorth.
Inspired by the actual files of Father Gabriele Amorth, Chief Exorcist of the Vatican (Academy Award®-winner Russell Crowe), The Pope's Exorcist follows Amorth as he investigates a young boy's terrifying possession and ends up uncovering a centuries-old conspiracy the Vatican has desperately tried to keep hidden.
PLEASE READ:
We rely on our canteen sales to be able to provide you with an $8 ticket price, and we ask that our guests please refrain from bringing their own snacks and drinks into the theatre.
All alcoholic beverages MUST be bought on site.
We offer a variety of affordable snacks at our canteen, which is open 30 minutes before, and for the duration of the movie.
Our concessions prices are as follows (tax included):
Pop/Iced Tea/Bubly- $2.25
Bottled Water- $2.25
Chips- $2.25
Fresh Popcorn- $2.25
Chocolate bars- $2.25
* Alcoholic Drink menu also available
Thanks, and enjoy the movie!