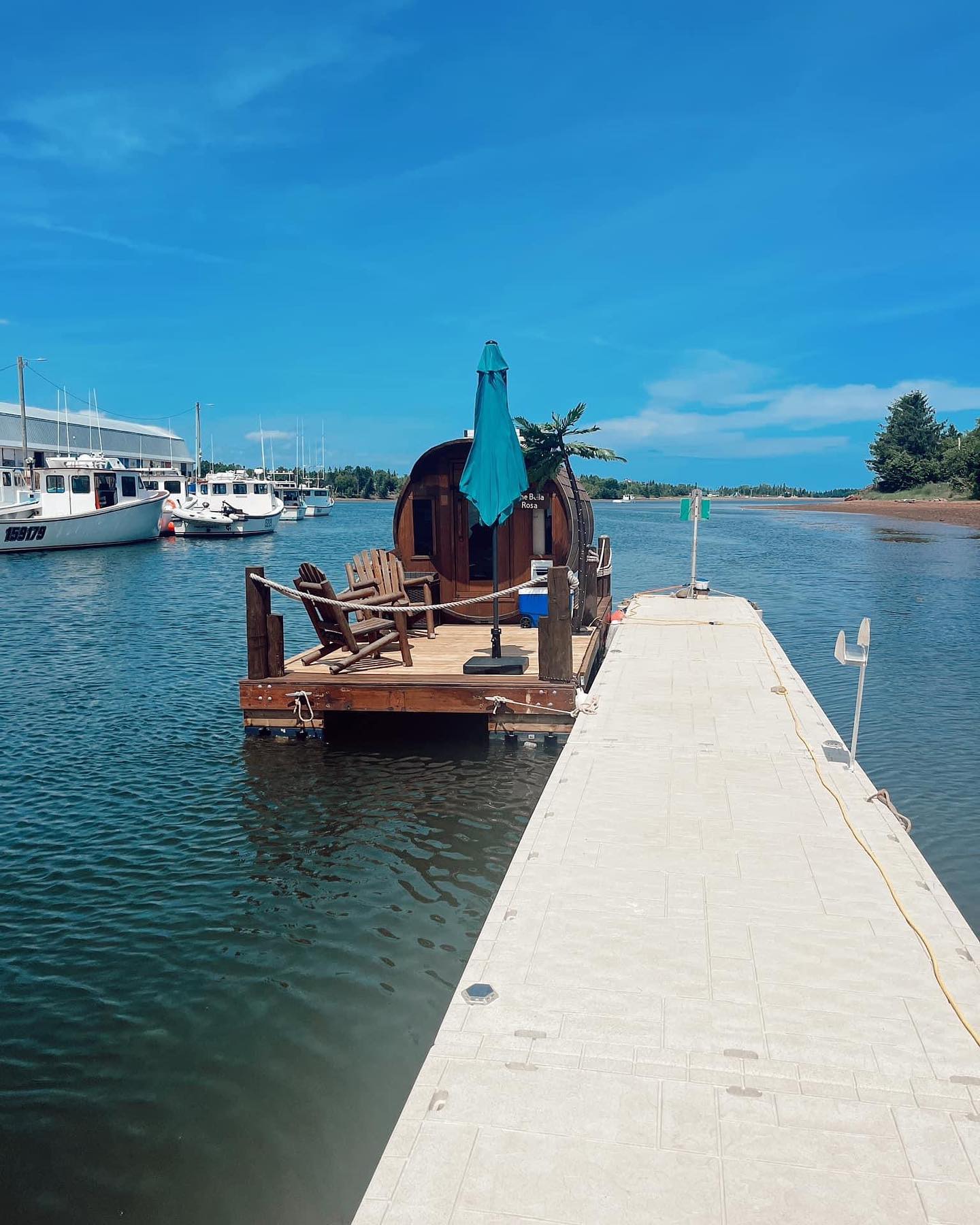 Hardy- Har on the Harbour event held at Nellie's Landing Marina in Murray Harbour, Prince Edward Island.  This evening event will showcase the unique culture of the Island through local talent, food, and brew with a walkabout style culinary experience and a menu of lobster, oysters, mussels, and beef.  Local brewery products will also be available for guests to enjoy. Entertainment will feature Patrick Ledwell, Mark Haines and Julie Pellissier-Lush who will come together with their talents to provide an evening of comedy, music and storytelling.
A Nellie's Landing accommodation package is also available for guests who would like to stay overnight on Oct 6 and 7 for the full experience of the venue's cozy wine barrel and houseboats while taking in the evening events on both nights. Overnight guests of Nellie's Landing will also have access to exclusive daytime offerings, including an e-bike tour of the community and surrounding beaches, Indigenous cultural teachings, Acadian traditions, local storytelling, a farmers market visit, and a wine tasting. Interactive food moments will enhance the experience, encouraging guests to use all their senses mindfully to enrich the stories, teachings, traditions, and tastings.
To inquire about the Weekend Stay Package availability and pricing, please reach out to Nellie's Landing Marina.